Straight Knives
- Product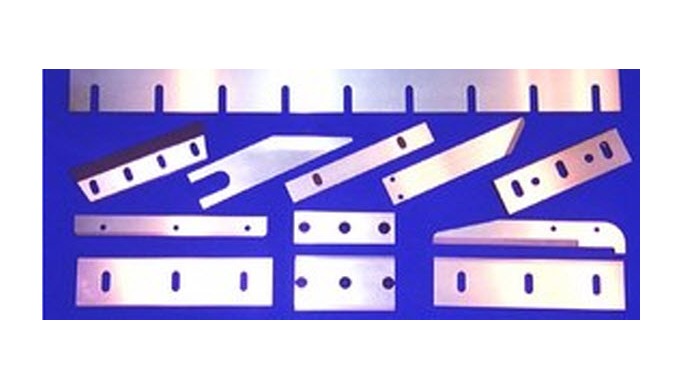 Product Description
CAMB Machine Knives
has become a world renowned supplier of all types of
Straight Knives
, from
Guillotine Blades
and
Granulator Blades
to
Toothed Packaging knives
.
Our range of Straight Knives varies from 5mm long packaging knives to 1½ meter long Guillotine Blades. Which vary from Single Bevel, Plain Edge to Zigzag edged packaging knives and anvils.
From a wide variety of materials, from Stainless Steel to advanced powder based ASP steels. Depending on the blades use we will usually quote the material which we fell will best suit the purpose, unless otherwise advised on your enquiry.
We supply a complete range of
straight toothed blades
for packaging machines, many of which we hold in stock. These include blades for Vegatronic, Sandiacre, many Heat Seal machines, automatic bagging machines and packaging machines used in the meat and Poultry processing / packaging industry.
Straight Knife Quotation Form -
Click here
Product Price
Price not indicated
Product Category
I want to get more details about the product
Company catalogues - CAMB Machine Knives International Ltd