Soft Polyurethane Wheeled Castors
- Product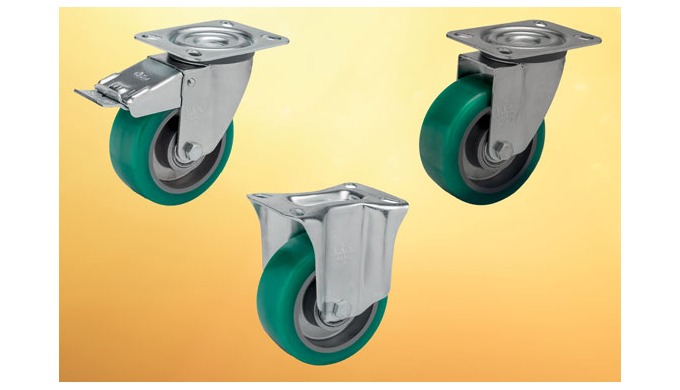 Continuously moving loads will benefit from these
soft polyurethane wheeled castors
from Elesa as their 75 Shore A moulded-on wheels coupled to ball bearing hubs give exceptionally smooth rollability coupled with excellent maneuverability and zero mainten
Product Description
Continuously moving loads will benefit from these
soft polyurethane wheeled castors
from Elesa as their 75 Shore A moulded-on wheels coupled to ball bearing hubs give exceptionally smooth rollability coupled with excellent maneuverability and zero maintenance.
Product Price
Price not indicated
Characteristics of the Product
Technical Details
The
RE.F2-N castors and wheels
are suitable for tiled or cement-resin floors. With a robust pressure die cast aluminium wheel body they provide a capacity of up to 2000N – well suited to light industrial carriages, continuously moving equipment, transfer stillages and instrument mounting trollies.
These soft wheeled castors use robust plated steel carriage brackets with fixed, swivel and swivel-with-brake options.