Sodium Metasilicate Anhydrous
- Product
Qingdao City, Shandong -
China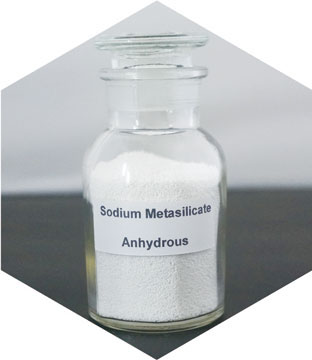 MolecularFormula:Na2O·SiO2
CASNo:6834-92-0
HSCode:28391100

MainUses:
•Drilling
•Textileprocess
•Dairycleaning
•Floorcleaning
•Detergentformulations
•Laundryoperations
•Dishwashingcompounds
•Metalcleaning
•Industrialcleaners
•Soilstabilizatio...
Product Description
Molecular Formula: Na2O·SiO2
CAS No: 6834-92-0
HS Code: 28391100

Main Uses:
• Drilling
• Textile process
• Dairy cleaning
• Floor cleaning
• Detergent formulations
• Laundry operations
• Dishwashing compounds
• Metal cleaning
• Industrial cleaners
• Soil stabilization
Packaging: 25kg/PP bag or kraft paper bag or 1000kg/jumbo bag
Product Price
Price not indicated
Technical Details
For the specifications, please check our website: www.yuyinchem.com or contact sales.
Product Category
I want to get more details about the product
Company catalogues - Qingdao Yuyin Chemical Co., Ltd.

Products Brochure (English)
10 pages

PVC-Products (English)
1 pages