RE Series Industrial Castors and Wheels
- Product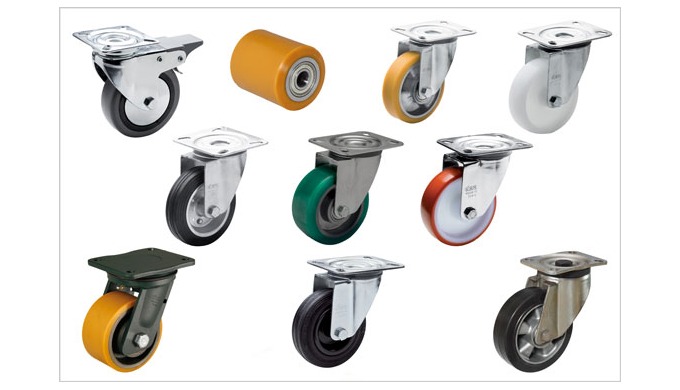 Market-leading component supplier Elesa are delighted to offer the broad range of their
RE series castors and wheels
in a variety of materials specifically oriented toward dealing with industrial surfaces, loads, operational requirem
Product Description
Market-leading component supplier Elesa are delighted to offer the broad range of their
RE series castors and wheels
in a variety of materials specifically oriented toward dealing with industrial surfaces, loads, operational requirements and environmental demands such as chemicals and temperatures.
This large and diverse range of castors and wheels meet the challenges of applications from trolleys to stillages, mobile equipment to transit cases.
Product Price
Price not indicated
Technical Details
The strength of RE castors and wheels lies in the combination of the manufacturing and materials of the different components. This is exemplified in their vulcanized/injected rubber wheels, moulded-on or injected polyurethane wheels with combination or monolithic wheels. Tough wheels match with robust swivel or fixed brackets in steel or stainless steel using plain or roller bearing axle sets.

This ability to combine materials, components and designs within a single series allows Elesa to offer specifications to suit loadings and surfaces up to 750kg on tiles, asphalt, concrete, metal mesh and even chippings.

The Elesa RE program addresses customer needs of speed, maneuverability and secure transit in a variety of layout configurations for either manual or mechanical push/touring operation.
Product Category