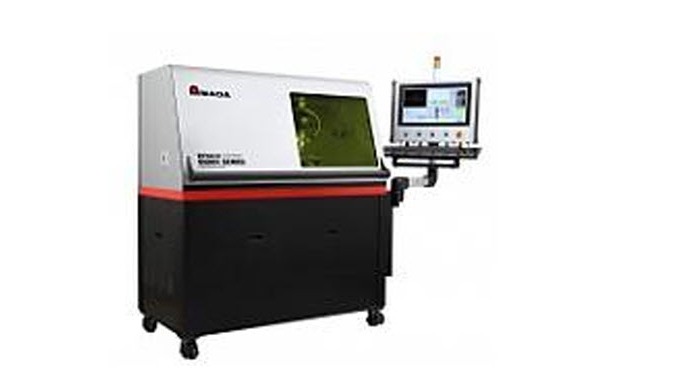 Laser cutting is a non-contact process, which utilizes a laser to cut materials for industrial applications, resulting in high-quality, dimensionally accurate cuts. The process works by directing the laser beam through a co-axial gas nozzle to the workpiece.
A combination of heat and pressure creates the cutting action. While lasers may be us
Product Description
Laser cutting is a non-contact process, which utilizes a laser to cut materials for industrial applications, resulting in high-quality, dimensionally accurate cuts. The process works by directing the laser beam through a co-axial gas nozzle to the workpiece.
A combination of heat and pressure creates the cutting action. While lasers may be used to cut a variety of materials of many thicknesses,
AMADA WELD TECH
focuses on very fine, thin, metal cutting applications.
Product Price
Price not indicated