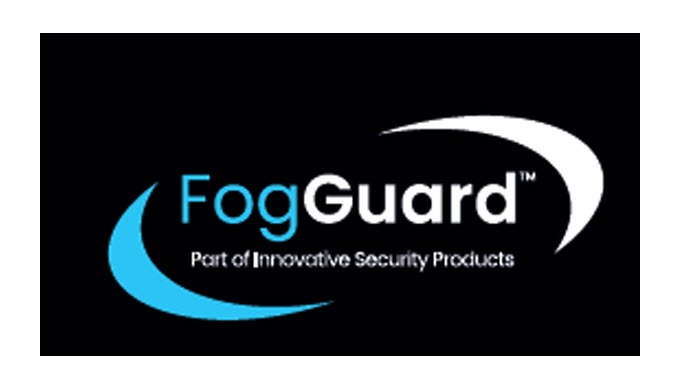 Service Description
FogGuard
– The world's first total IP Security solution in a box
The innovative
FogGuard™
system from Innovative Security Products Limited incorporates the very latest security technology and offers:
- Full intergrated IP security via wireless intruder detection
- Expert conflict management via crystal clear two-way IP audio communication
- Real time remote monitoring and management via HD CCTV
- The world's fastest high density security fogging system
How
FogGuard™
works on site
FogGuard™
works by reacting to an alarm activation or personal attack alarm which sends a signal to the
FogGuard™
controller. This then starts video and audio transmissions simultaneously to our Conflict Management Centre where the video image will pop up in real time.
Then audio comes in and this enables our highly trained Conflict Managers to see and listen to the security incident as it takes place in real time. Whether it's intruders, armed robbers, vandals or anyone committing anti-social behaviour or threatening staff, our Conflict team will de-escalate the incident or contact the police, fire or ambulance services.
In many cases, this will be achieved simply by our Conflict Managers using the two-way audio to announce, 'Security, which service do you require?'
In the unlikely event that fog does need to be used, our team will inform the intruders or staff that we are deploying fog and then remotely activate the machine. This will drive any criminals from the site and take away their ability to commit further crime. Our Conflict Managers will continue to monitor the situation remotely through the audio system.
Advanced wireless detection and remote alarm management
The
FogGuard™
controller houses a multi-functional hybrid wired/wireless remote alarm management system. This has GSM and GPRS communication paths for swift off-site alarm management and the ability to generate open/closed reporting.
Expert conflict management
The
FogGuard™
controller enables real-time two-way IP audio and IP video connectivity direct to our Conflict Management Centre, incorporating crystal clear audio and 4MP HD video.
Rapid security fogging
The
FogGuard™
controller houses a fully integrated state-of-the-art security fogging device. This is the fastest fog generation and delivery system available and delivers 200m3 of the densest fog in under 28 seconds.
Asset Tracking (Optional)
The
FogGuard
controller has the ability to accept a plug in GPS 3G (WCDMA) Asset Tracker that will enable up to 2 years tracking on a single charge.
The tracker sends heartbeat packets at programmable intervals to enable daily tracking and can be activated remotely to increase the data intervals remotely when activation is required.
Want to find out more about
FogGuard™
or book a FREE demo? Call us on 01623 649013
Service Price
Price not indicated
Service Category
Ask for a quote
Company catalogues - Link Integrated Security Solutions