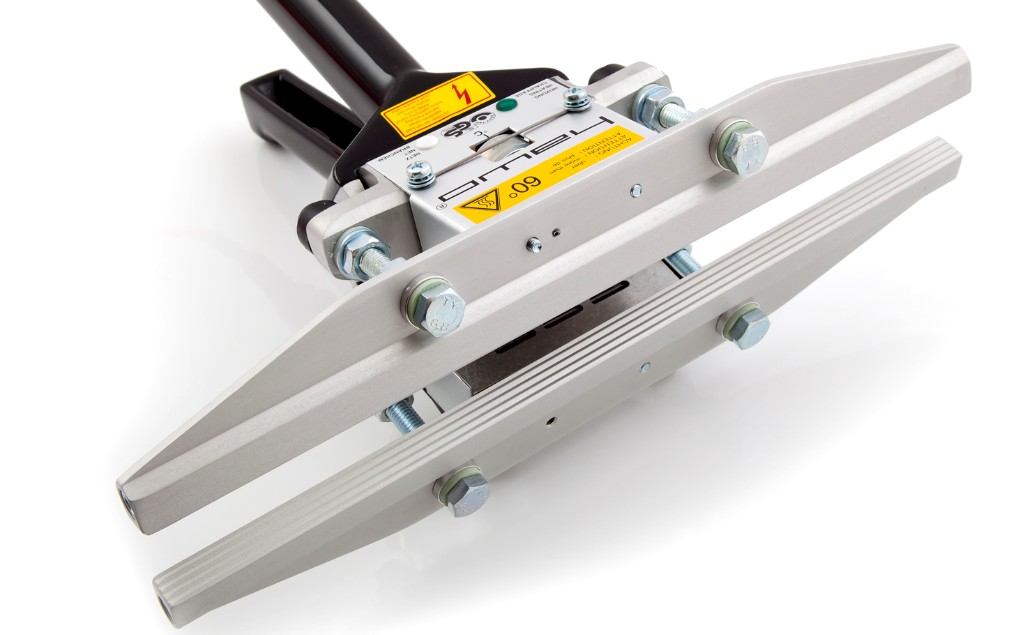 What Heat Sealer?
A
heat sealer machine
(or bag sealer) is a device used to seal various types of packaging and thermoplastic materials. There are different designs for different sealing requirements.
When choosing a
...
Service Description
What Heat Sealer?
A
heat sealer machine
(or bag sealer) is a device used to seal various types of packaging and thermoplastic materials. There are different designs for different sealing requirements.
When choosing a
heat sealer
, the first and most obvious question to ask is what are you trying to seal?
Heat sealers are used to seal a wide variety of materials to suit many different applications and projects.
Heat seal bags are hermitically sealed ensuring that your products are tamper proof, airtight, waterproof and hygienically enclosed.
Often you will have a standard bag or pouch that could contain identical monolayers. So you would need to seal just two layers of material.
Other packaging like coffee bags or gusset pouches may have several layers that need to be sealed at once. So, your sealer will need to be suitable for this.
What material will you be sealing ?
Many sealers can seal different types of materials, but it is important remember that some are not suitable for certain materials and different thicknesses.
Polyethylene including HDPE, LLDPE and PE
PVC
Polyethylene Terephthalate or PT
Aluminium Foils
Metalized Polyester
Cellulose or
Barrier Foils
.
What size sealer will you need ?
Sealer blades ( or jaws ) have different widths to suit the width of the seal you want to create. As a rule, choose a sealer that is between 20mm and 50mm wider than the width of your packaging.
This just gives you more manoeuvrability as the packging can easily be positioned without overlapping the edges of the machine.
Our Heat sealing machines
Two types of heat ! Impulse Sealer and Constant Sealer
Impulse heat sealer
Impulse sealer
machines deliver heat in an impulse (or short interval).
They use a low voltage heating containing wires that have virtually no heat up time. This allows you to get up to your desired temperature and seal in seconds.
The heating element then cools down but retains the pressure allowing the seal to set.
This makes them economical to run as from a power perspective the power is only used during the actual sealing process.
Usually these devices are used on packaging that contains identical thermos-plastic films on all seal sides. This is usually a polythene material but not necessarily as they can be used for thinner gauge laminate materials.
Standard Impulse Sealers will suit most projects, being able to easily handle polythene films up to 600 gauge or 150 microns.
The Audion Sealboy is our most popular unit here. It's fixed unit available in a variety of different sizes with or without a cutter.
There are devices available for heavier gauge or multi layered polythene. As well as this other material constructions like Nylon, Polypropylene, Polyurethane and PVC can be suitable for an impulse sealer but we would advise a trial first.
All our impulse sealers have built in electronic timers so you can accurately control the sealing cycle.
Some models go further with the addition of a specification timer that indicates the seal cooling period. This feature allows you to maintain the quality and consistency of seals even more accurately.
Hand Heat Sealers
Constant heat bag sealers are usually used for laminated materials made up of multiple layers of thermoplastic film.
These can have different mechanical properties and melting points depending on the construction.
Barrier Foils, coated papers, cellulose films, cellophane and polypropylene films will often require a constant seal.
Our devices all have temperature controllers to keep the seal bars at the desired and precise temperature.
With constant sealing the inner layer is sealed without any defect to the backing material.
To crimp or not to crimp? The crimp sealer question.
The word crimp refers to the seal pattern on some bag machines. Its primarily there to improve seal strength and avoid de lamination of any multi layered materials.
Many people refer to this as the crisp bag sealer. Or the plastic bag crimper.
It's the clients personal preference to have this or not.
The
Audion Futura Cello
150C model is our most popular device.
This Hand held crimper sealer features two serrated jaws and is suitable for cellophane, waxed papers, barrier foils and other metallized or aluminium laminates.
Do I need a heat sealer with cutter or without ?
Heat sealers with cutter knives are for those who wish to make their own custom sized bags.
Often with lay flat tubing or another polythene material. Here you just measure the material to size and cut off any excess by closing the jaw and sliding the easy to use cutter blade.
Our most popular model here is the
Audion Sealkid Heat Sealer
200mm
Which are the best Heat sealers for plastic bags ?
As above it will depend on the material of your packaging, the environment and the volume of sealing you need to do.
If we were to look at both budget and premium options for portable and fixed sealers we would recommend.
Service Price
Price not indicated