Fume Scrubbers
- Product
Brierley Hill -
United Kingdom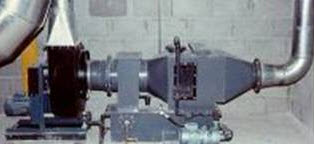 "Dustair can provide various scrubbing units, depending on what the system requires, in order to clean the pollutant from the air stream before discharging to atmosphere. We can provide these units in horizontal or vertical packed systems, or, by utilizing multi-vane elimination systems with or without spray washers. These items can be supplied fro
Product Description
"Dustair can provide various scrubbing units, depending on what the system requires, in order to clean the pollutant from the air stream before discharging to atmosphere. We can provide these units in horizontal or vertical packed systems, or, by utilizing multi-vane elimination systems with or without spray washers. These items can be supplied from our standard range or designed and made bespoke to suit a particular application.
As well as providing filters and extraction systems and other metal fabricated equipment, Dustair are able to provide a similar range of equipment manufactured in various plastics and corrosion resistant materials. Suitable for applications in chemicals, pharmaceuticals and waste treatment industries we can manufacture them in various materials to suit your specific requirements.
These materials include PVC, polypropylene and glass reinforced materials, together with a combination of surface treatments of metal fabricated components to suit corrosive environments. The full range of equipment including fans, ductwork, scrubber units, exhaust hoods and tanks can be provided for various process systems ranging from basic fume control in corrosive environments up to exhaust from complete process lines involving acid, alkaline and rinsing systems.
Please
contact us
if you would like to discuss your needs in more detail and we will be happy to help solve your dust and fume extraction requirements!"
Product Price
Price not indicated
I want to get more details about the product