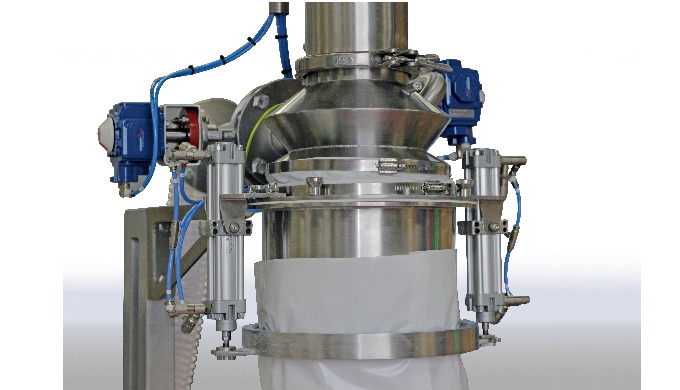 Accurate weight controlled filling systems from Hosokawa Micron Ltd maintain the highest standards of hygiene, dust control and product integrity. The Stott Filling and Weighing System delivers stable and repeatable weight readings with accuracies as high as +/- 0.10g to meet exact product weight specifications. All available suita
Product Description
Accurate weight controlled filling systems from Hosokawa Micron Ltd maintain the highest standards of hygiene, dust control and product integrity. The Stott Filling and Weighing System delivers stable and repeatable weight readings with accuracies as high as +/- 0.10g to meet exact product weight specifications. All available suitable for Hazardous Areas. For increased containment levels up to OEB 5, filling systems can be integrated into Laminar, Downflow Booth or Isolator systems. All Hosokawa filling systems incorporate internal filter and purge facilities. The internal filter reduces any product loss to the system and protects the larger HEPA filters. In cases where containment of the powder is required Stott Filling and Weighing Systems can be incorporated within isolators, downflow booths and laminar flow booths to protect operators from potentially hazardous dust exposure.
Product Price
Price not indicated
Technical Details
Typical Applications:
Dryer pack-off
Reactor discharging
Mill/Filter discharging
Re-packaging into larger/smaller packages
Flexible systems allow drum, boxes, FIBCs and IBCs
To meet customer requirements Hosokawa Micron is increasingly developing systems that offer the flexibility of filling a range of containers including charge bottles, drums without liners or drums with single or continuous liners.