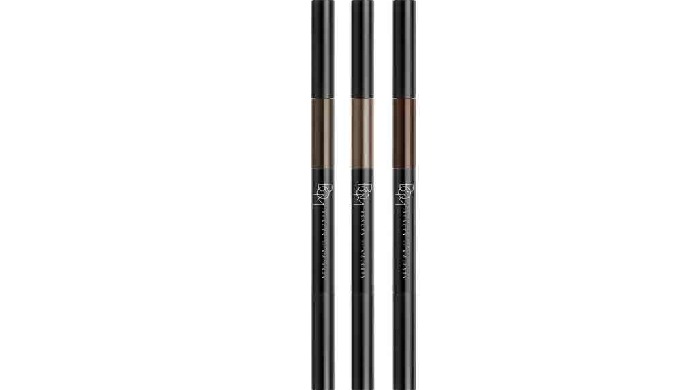 │ HOW TO USE
1. Using Triple Edge Pencil, precisely define the arch of eyebrows.
2. Using Smudge Cushion, softly fill in color to mimic hair.
3. Using Screw Brush, gently brush upward through brows to tame hair.
│ FEATURES
· Handy to use auto-pencil with slanted tip
· Crease-free neat waterproof soft formula
...
Product Description
│ HOW TO USE
1. Using Triple Edge Pencil, precisely define the arch of eyebrows.
2. Using Smudge Cushion, softly fill in color to mimic hair.
3. Using Screw Brush, gently brush upward through brows to tame hair.
│ FEATURES
· Handy to use auto-pencil with slanted tip
· Crease-free neat waterproof soft formula
· Imparts precise eyebrow definition by Triple Edge Shape
· Smudge cushion that gives dimensional contouring
· Screw brush that gives perfectly groomed brows
Product Price
Price not indicated
Product Category