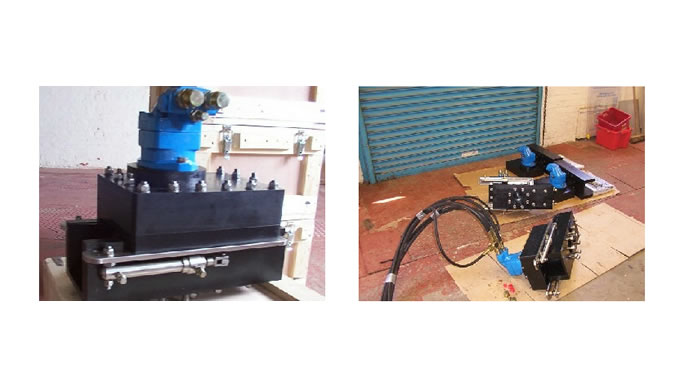 The AZ20 is the advanced heavy duty ROV suction anchor pump designed and built by AMITS. It provides twice the performance of the AZ10 in a very similar package size. The performance enhancements are the result of new porting, a new impeller design and a larger motor. Despite being a more powerful pump the unit offers finer progressive control at t
Product Description
The AZ20 is the advanced heavy duty ROV suction anchor pump designed and built by AMITS. It provides twice the performance of the AZ10 in a very similar package size. The performance enhancements are the result of new porting, a new impeller design and a larger motor. Despite being a more powerful pump the unit offers finer progressive control at the low suction pressures demanded by installations in soft unstable soil conditions. This pump has a high hydraulic power demand and is optimised for the most powerful work class ROVs.
The AZ20 suction anchor pump is now in full series production. Some of the first production batch are shown alongside in the workshop bay.
The AZ20 has been thoroughly tested in real harbour seawater conditions on the south coast in a programme that spanned across two months.
The AZ20 is distributed directly by AMITS in Europe and the Eastern Hemisphere. In the US and Western Hemisphere the Pump is manufactured and distributed by Oceanworks International in Houston.
The AZ20 series suction anchor pump is built and distributed in Europe directly by AMITS and in the US by Oceanworks. The AZ20 is optimised for the high power deep water ROVs.
Product Price
Price not indicated
Product Category