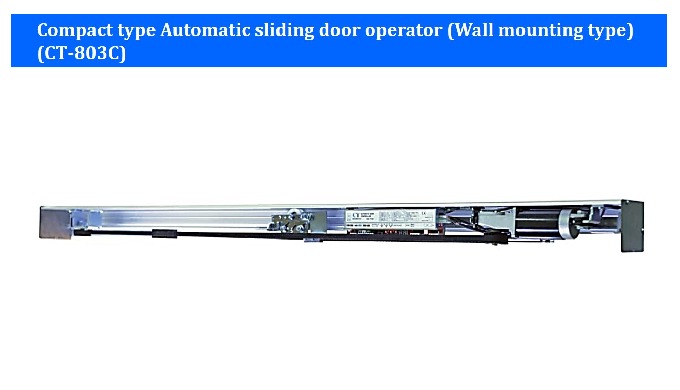 All important parts including Controller, Motor, etc. of this Automatic swing door operator are made in Korea.
- High efficient and low noisy DC24V 90W motor
-32bit micro processing type controller
- Compact size operator which is advantageous in the use of the installation space and has excellent appearance
- Wall mounting type...
Product Description
All important parts including Controller, Motor, etc. of this Automatic swing door operator are made in Korea.
- High efficient and low noisy DC24V 90W motor
- 32bit micro processing type controller
- Compact size operator which is advantageous in the use of the installation space and has excellent appearance
- Wall mounting type
Product ready for delivery
Characteristics of the Product
Type

Compact & Wall mounting type

Model

CT-803C

Dimension

4200mm

Brand

Cortech

Certification

CE

Origin

Korea
Technical Details
Power: AC220V
Controller: Micro-processing
Motor: DC24V 90W
Door weight: Max. 120kg/100kg*2
Door width: Max. 6000mm
Opening time: 0~99secs
Wall mounting type