Contact - RÄDER-VOGEL, RÄDER- UND ROLLENFABRIK GMBH & CO. KG
Sperlsdeicher Weg 19 - 23
21109 Hamburg
Germany
Ask for Info - RÄDER-VOGEL, RÄDER- UND ROLLENFABRIK GMBH & CO. KG
Legal information - RÄDER-VOGEL, RÄDER- UND ROLLENFABRIK GMBH & CO. KG
| | |
| --- | --- |
| Nature | Headquarters |
| Year established | 1946 |
| Legal form | Gesellschaft mit beschränkter Haftung & Compagnie Kommanditgesellschaft |
| Activity (NAC08) | Manufacture of locks and hinges (2572) |
| Handelsregister | HRA 53909 Hamburg |
| VAT no | DE118238838 |
| No employees | 500-999 Employees |
| Kompass ID? | DE600275 |
| Kompass member for | + 7 years |
| Membership | Booster International |
Presentation - RÄDER-VOGEL, RÄDER- UND ROLLENFABRIK GMBH & CO. KG
climber wheels, drive wheel press-on tyres, drive wheels, guiding wheels, hose pulleys, idler wheels, load wheels (also with brakes), pallet rollers (also bogie fork wheels/tandem load heels), press-on tyres, running wheels, special wheels, stabilising press-on tyre wheels, stabilising wheels, stabilising castors (also spring-loaded), steer wheels, twin wheel castors, wheels for wheel hub drives

guiding rollers for EMS and lifts, drive wheels for stair lifts; wheels for pallet accumulating conveyors, container carts, transport trolleys, etc.; electrically conductive wheels and castors; drive wheels and load wheels for EMS, lifters, storage and retrieval machines, rotary tables, AGVs, etc.; press-on tyres; castors for AGVs, push skid systems, etc.; grooved wheels for rail-guided applications, also with flange; polyurethane coating of steel cores for conveyor rollers; conveyor rollers, flanged wheels, grooved wheels; plastic and metal skate wheels for skatewheel conveyors, ball units; special wheels and special castors (incl. chain transmission wheels, high-speed wheels, tapered heavy-duty wheels, heavy-duty stage swivels (triple swivel castors), swivel castors with alternating offset); special wheel materials (different Shore hardnesses, fibre-glass reinforced PE·VO·LON®, high heat-resistant materials, treads with profile, hydrolysis-stabilised VULKOLLAN® wheel treads)

drive wheels, load wheels, running wheels, idler wheels, guiding wheels, stabilising wheels, pipe rollers, pipeline rollers, pipe support rollers, polyurethane v-rollers, replacment wheels for mecanum wheels, institutional wheels, institutional castors, industrial castors, stainless steel castors; electrically conductive wheels and castors; heavy-duty wheels and castors; custom-built wheels and castors for mechanical and plant engineering and construction up to 20 t load capacity

Manufacturer of wheels, institutional castors, industrial castors, heavy-duty castors (swivel castors and fixed/rigid castors, twin wheel castors, triple swivel castors), press-on tyres, pallet rollers, drive wheels, load wheels, idler wheels, running wheels, stabilising wheels, stabilising castors, flanged and grooved wheels (single flanged wheels, double-flanged wheels), guiding wheels, guiding rollers, electrically conductive wheels and castors, and stainless steel castors made of the polyurethanes VULKOLLAN®*, VULKOSOFT®, VULKOLLAN®-ELF, VULKOLLAN® quartz, TRACTOTHAN®, TRACTOSOFT®, VULKODYN®, PEVODYN®, PEVODYN®-SOFT, PEVOPUR®, PEVOSOFT®, the polyamides PE·VO·LON® and PE·VO·LON-ELF, the thermoplastic polyurethanes PEVOTHAN® and PEVOTHAN®-ELF, as well as PEVOLASTIC® and solid rubber for industrial trucks/warehouse equipment, materials handling, in-plant transportation, mechanical and plant engineering, sewage plant technology, waste treatment, wind energy, special vehicles, cleaning equipment, laundry technology, elevators and escalators, tunnelling, pipeline construction, mining transport technology, stage technology, event technology, amusement park rides and roller coasters, as well as the design of custom solutions for different areas of application according to sample, drawing, or specification

VULKOLLAN® - registered trademark of Bayer AG, Leverkussen; all others: registered trademarks of RAEDER-VOGEL®

heavy-duty castors, electrically conductive wheels, electrically conductive castors, stainless steel castors, drum idler wheels, hydrolysis-stabilised castors, hydrolysis-stabilised wheels, beveled wheels

General Information - RÄDER-VOGEL, RÄDER- UND ROLLENFABRIK GMBH & CO. KG
Certifications
| | |
| --- | --- |
| Type: | ISO 14001:2015 |
| Type: | ISO 3834-2 |
| Type: | DIN EN ISO 50001 : 2018 |
| Type: | DE AEOC 113157 |
| Type: | ISO 9001:2015 |
Dipl.-Volksw. Dieter Henning
CEO - Chief Executive Officer (Geschäftsführender Gesellschafter)
Dipl.-Kfm. (FH) Carsten Henning
CEO - Chief Executive Officer (Geschäftsführender Gesellschafter)
Herr Christian Witte
Sales Director/Manager (Vertriebsleitung OEM)
Herr Tobias Kehrhahn
Sales Director/Manager (Vertriebsleitung Räder und Rollen)
Herr Swen Lehmann
Sales Director/Manager (Vertriebsleitung Handelspartner - Export)
Herr Tobias Gercke
Technical Director/Manager (Leitung Technik)
Herr Michael Skowronek
HR Director/Manager (Leitung Personalwesen)
Herr Michael Schröfl
Quality Control Director/Manager (Leitung Qualitätsmanagement)
Herr Jörg Ellerbrock
Admin/Finance Director/Manager (Leitung Finanzwesen/Controlling/IT)
Frau Annette Becker
Purchasing Director/Manager (Einkaufsleitung)
Herr Henning Thamm
Marketing Director/Manager (Leitung Marketing)
News - RÄDER-VOGEL, RÄDER- UND ROLLENFABRIK GMBH & CO. KG
Press release
Customers in focus - conversion work at ours Plant 2 now completed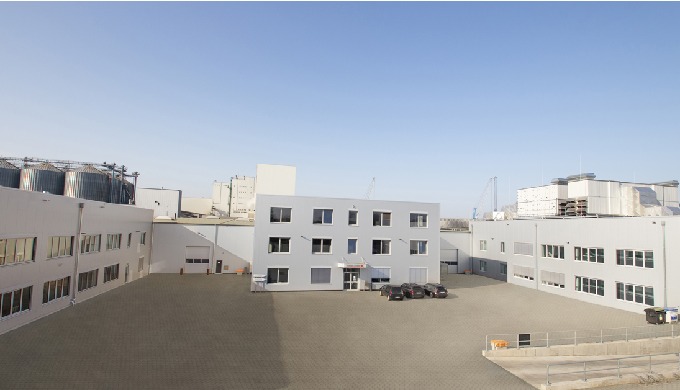 Date: 29 March 2021 11:16
Higher production capacities and shorter delivery times: The extensive expansion and modernisation project at Pollhornbogen 3 in Hamburg Wilhelmsburg has been completed.

In order to be able to meet the steadily increasing demand of its international customer base even faster and at the highest quality in the future, we have undertaken comprehensive measures over the last two years. Plant 2, the production facility for wheels and castors made of VULKOLLAN®, electrically conductive VULKOLLAN® ELF and TRACTOTHAN® as well as polyurethane treads, was not only expanded by 3,700m2 from January 2019 to the beginning of 2021, but also extensively modernised. After the first construction phase was already completed end of 2019, all conversion measures were concluded at the beginning of 2021.

Specifically, the already existing capacities were expanded with the installation of an automated casting line for VULKOLLAN®, consisting of a casting machine as well as a preheating and casting furnace - equipped with upgraded gas burners for efficient, energy-saving firing. The existing cleaning systems for core preparation were also equipped with a new washing machine and will in future run in combination with a new, fully automated load carrier unit.

Even the working conditions for the team in Plant 2 have also improved significantly as a result of the expansion. More ergonomic and spacious workplaces with more daylight and improved air intake and exhaust relieve the employees' workload. In addition, the material flow has been optimised and made more user-friendly through the adjustment of the machine installation.

Finally, the factory at Pollhornbogen is also up-to-date from an ecological point of view: it complies with the latest Energy Saving Ordinance (EnEV), the flooring was carried out according to §19 of the Water Resources Act and a modern exhaust ventilation system with heat recovery was installed appropriately.
Other
Everything for Aviation - Review of NAIS 2018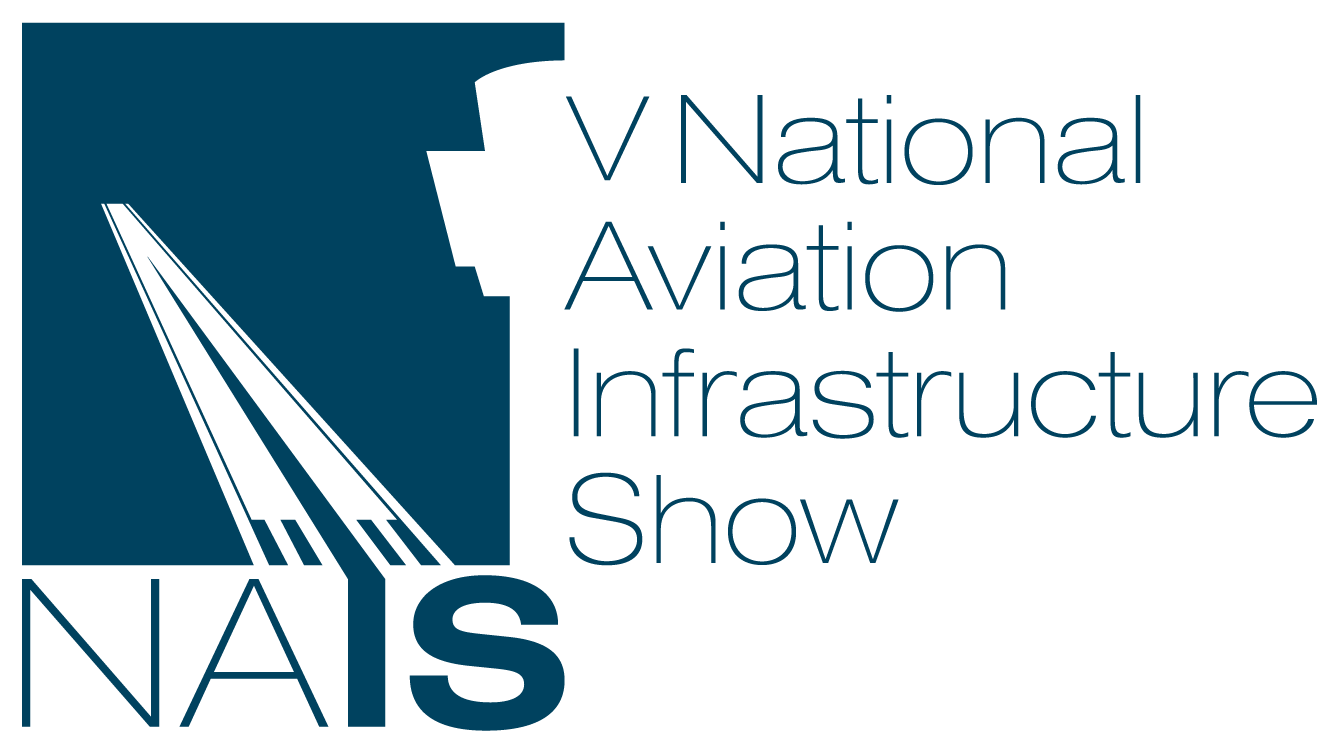 Date: 13 February 2018 00:00
Together with RÄDER-VOGELs long-standing trading partner Techno Koleso LLC, they presented their product portfolio for aviation technology at the National Aviation Infrastructure Show (NAIS) in Moscow on February 7 and 8, 2018. The focus was on the wheels and castors for ground support equipment. With their diverse range of tread materials, RÄDER-VOGEL offer a portfolio that can cope with a wide variety of climatic conditions and ensures that everything stays in motion at the airport. Whether in aircraft loaders or special vehicles for the maintenance sector, the wheels and castors have proven themselves with a long service life due to low wear and tear, even on rough surfaces.

Location - RÄDER-VOGEL, RÄDER- UND ROLLENFABRIK GMBH & CO. KG
Other addresses
Visit address
Sperlsdeicher Weg 19 - 23
Postfach 93 07 20
21109 Hamburg
Germany
Postal address
Postfach 93 07 20
21087 Hamburg
Germany
Opening hours - RÄDER-VOGEL, RÄDER- UND ROLLENFABRIK GMBH & CO. KG
Activities - RÄDER-VOGEL, RÄDER- UND ROLLENFABRIK GMBH & CO. KG
Producer
Distributor
Service provider
Main activities within the Kompass classification
Other classifications (for some countries)
NACE Rev.2 (EU 2008) : Manufacture of locks and hinges (2572)
ISIC 4 (WORLD) : Manufacture of cutlery, hand tools and general hardware (2593)