Contact - Protec Plastics
Princes Park, Princesway North Team Valley Trading Estate

Gateshead Tyne & Wear NE11 0NF
United Kingdom
Latest products added Protec Plastics
Additional information
| | |
| --- | --- |
| Kompass ID? | GB94027592 |
| Membership | Booster |
Legal information - Protec Plastics
| | |
| --- | --- |
| Nature | Headquarters |
| Year established | 1993 |
| Legal form | Private Limited |
| Activity (SIC07) | Manufacture of plastics in primary forms (20160) |
| Registration no | 02834906 |
| VAT no | GB 605 6124 68 |
| No employees | 13 Employees |
Presentation - Protec Plastics
Moulded Platics Protective Components at the Best Price in the Market
Protec
offers multi-application
protective caps, plugs, cable-glands and connectors for all industries
such as hydraulic and pneumatic, pipe and flange, wire & cable, vehicles, fabrication, construction, automotive. Protec products and capabilities include
protection
for powertrains, fuel systems, steering systems, brake systems and banjo union connections. Protec manufactures a wide range of flange joint
spray-out protectors and high temperature masking protection parts.
Protec
production capabilities include manufacturing with a variety of materials including PP, nylon, LDPE, HDPE, PP, TPE, and PPS. Production processes at Protec use virgin source materials only. Over 80 injection moulding machines and dip moulding capabilities are available and Protec holds
more than 400 million parts in stock at all times.
Protec
is the global market leading provider of
protection and finishing caps and plugs,
manufacturing and distributing
plastic protective caps and plugs,
strain relief
connectors
and metal protective products. Operating units in several countries serve a very broad base of more than 10.000 customers with a rapid supply of primarily
plastic products for protection
and finishing applications in industries such as automotive, aerospace, hydraulics, pneumatics, oil and gas, tubular pipeline products and electronics.
Protec
meets the most stringent demands of safety and operations reliability.
International approvals and certifications
such as UL, CSA, VDE, DIN EN ISO 9001:2000-12 and VDA 6.2 assures you of our quality commitment. Should you require information about i.e.
threaded caps, pipe caps, protective plugs or cable glands,
please contact the
Protec
sales team. Or simply request a free copy of our Protec
product catalogue full of plugs, protective caps, plastic caps, flange protection and protection components.
Protec's
low priced products are designed specifically to meet with universal industrial approval at all levels. Consequently by choosing Protec as your No. 1 supplier you will benefit from Protec's unique position of offering products of the highest technical specification at the
lowest price in the market
. Now ! Is the time to reduce your costs.
More Information on our Products ​
Pipe Protection Caps
Pipe Protection Plugs
Pipe End FlexiPlugs
Tapered Protection Plugs
Pull Ring Tapered Plugs
Snap-Fit Grip Plugs
Thermoplastic Rubber Plugs
Flanges
Banjo Union Caps
Protection Caps
Stud Protection Caps
Silicone Caps
Barrel Plugs
Threaded Sealing Plugs
Threaded Caps
Plastic Protectors
Protective Caps and Plugs
Plastic Pipe Caps
Cable Glands
General Information - Protec Plastics
Export area
Asia-Pacific, Central Asia, Middle East, Africa, Central/East Europe, West. Europe, North America, Central America, South America
Brands - Protec Plastics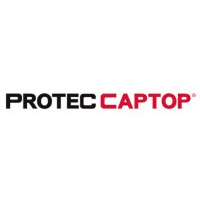 Protective Caps and Plugs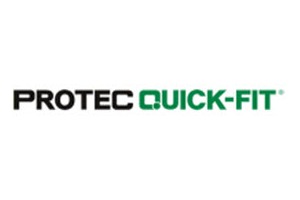 Cable Glands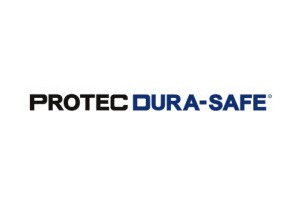 Sprayout Safety Flange Rings
Mrs. Clare Watson
Sales Manager
Participation - Protec Plastics
Location - Protec Plastics
Key figures - Protec Plastics
Activities - Protec Plastics
Producer
Distributor
Service providers
Other classifications (for some countries)
SIC (GB 2007) : Manufacture of plastics in primary forms (20160)
NACE Rev.2 (EU 2008) : Manufacture of plastics in primary forms (2016)
ISIC 4 (WORLD) : Manufacture of plastics and synthetic rubber in primary forms (2013)