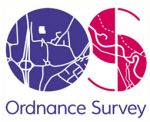 Ordnance Survey
Contact - Ordnance Survey
Explorer House
Adanac Drive
Southampton Hampshire SO16 0AS
United Kingdom
Send a message - Ordnance Survey
Legal information - Ordnance Survey
| | |
| --- | --- |
| Nature | Secondary establishment : Branch |
| Year established | 2012 |
| Legal form | Private Limited |
| Describe your Company and attract Business opportunities (SIC07) | Publishing activities (58) |
| Registration no | OC376281 |
| No employees | 1000 Employees |
| Kompass ID? | GB99125243 |
| Kompass member for | + 2 years |
| Membership | Booster |
Presentation - Ordnance Survey
We're all about location
In fifteen short years, we've changed from a centuries-old venerable mapping company into a big data powerhouse. Our location information is weaving itself into the very fabric of our everyday lives, right across Great Britain.
What we do
We've come a long way from simply being the producer of our world-famous paper maps. While our much-loved maps remain an important part of our brand, they represent only 5% of our annual revenue. We produce digital map data, online route planning and sharing services and mobile apps, plus many other location-based products so you know exactly where you are.
You'd be lost without us
Our geographic data is so big, yet at the same time so granular and accurate, that we've mapped the location of every fixed physical object in Great Britain, from the ground upwards, to within one metre accuracy. And we have a team of around 300 surveyors and two aircraft that produce 10,000 updates to our system a day – to our OS MasterMap database. That's seven times every minute of every day of the year.
So the next time you walk down any street consider that the location of every road, every kerb, every wall, house or address – everything – has been recorded. You are looking at OS maps every time you turn on a sat-nav device or use an online search engine to find something in Great Britain.
And when you know precisely where everything is to within one metre, you can feel confident that you will find your way; you can start to make some really powerful decisions, as the government and some very significant businesses have found to their benefit.
Did you know?
- We record 10,000 geographic updates a day across GB
- In total, we've logged 460 million individual geographical features including over 35 million buildings and over 27 million residential addresses
Working with businesses
Many businesses use our geographic data. Accurate location data will improve decision-making and planning for any organisation, no matter what its size or activity. It is as important a driver as revenue, cost and time.
For example, insurance companies use our data to calculate more accurate premiums so that we don't overpay. Delivery companies use it to deliver goods to your home on time and telecommunications companies, land and property companies, utilities and many more use our location data to sharpen their business operations.
Our partners also use our geographic data to build innovative products and services for consumers and the business market.
Our international reach
Through the success of our mapping data we've also attracted the attention of governments across the world who want what we have in Great Britain; so we help other countries to build the same capabilities in quality data accumulation and management.
Key Phrase:
Maps
Key Phrase:
Personalised maps
Key Phrase
:
OS Maps
Key Phrase:
Ordnance Survey maps
Key Phrase:
GPS devices
Key Phrase:
GPS maps
Key Phrase:
Outstanding British Walks
Key Phrase:
OS Moon maps
Key Phrase:
Historic Maps
2

products Ordnance Survey
Company's Videos - Ordnance Survey
Location - Ordnance Survey
Contact people - Ordnance Survey
Mr Rob Jones
Head of Procurement
Mr Jonathan Omeara
Finance Director
Mr Neil Ackroyd
Chief Executive Officer
Key figures - Ordnance Survey
Turnover
Operating income
Opening hours - Ordnance Survey
Activities - Ordnance Survey
Producer
Distributor
Service provider
Main activities within the Kompass classification
Secondary activities within the Kompass classification
Other classifications (for some countries)
SIC (GB 2007) : Publishing activities (58)
NACE Rev.2 (EU 2008) : Publishing activities (58)
SIC (GB 2007) : Other publishing activities (58190)
NACE Rev.2 (EU 2008) : Other publishing activities (5819)
ISIC 4 (WORLD) : Other publishing activities (5819)