Contact - Mikron Switzerland AG, Agno
Via Campagna 1
6982 Agno
Switzerland
Ask for Info - Mikron Switzerland AG, Agno
Legal information - Mikron Switzerland AG, Agno
| | |
| --- | --- |
| Nature | Headquarters |
| Year established | 1998 |
| Legal form | Body corporate |
| Describe your Company and attract Business opportunities | |
| Corporate capital | 300,000 CHF |
| Handelsregister-Nr. | CHE-331.190.665 |
| VAT no | CHE-108.564.548 MwSt |
| Kompass ID? | CH155469 |
| Kompass member for | + 7 years |
| Membership | Booster |
Presentation - Mikron Switzerland AG, Agno

Nature of business:
Development and fabrication of carbide cutting tool for centering, drilling, milling, reaming, deburring and turning; for machining carbon steel, stainless steel, non ferrous metals, heat resistant alloys and more.
Main industries: Automotive, watch, medical and dental, aeronautic, hydraulic, pneumatic, energy
Product range available from stock: 0.1 mm (.0039") to 8 mm (.315")
Product range for customized solutions: 0.1 mm (.0039") to 32 mm (1.26")
Specialized in: machining difficult materials such as stainless steel, titanium, heatresistant alloys or chrome-cobalt-alloys.
Crazydrill, Miqudrill, CrazyMill, Microdrilling, micromilling, carbide tools

Parent company:
• Mikron Holding AG, Mühlebrücke 2, CH-2502 Biel (CH), Tel: +41 32 321 72 00, Fax: +41 32 321 72 01, mho@mikron.com

Sister company:
• Mikron GmbH Rottweil, Berner Feld 71, DE-78628 Rottweil (DE), Tel: +49 741 5380 0, Fax: +49 741 5380 580, mro@mikron.com
• Mikron Corp. Monroe, 200 Main Street, P.O. Box 268, USA-Monroe, CT 06468 (US), Tel: +1 203 261 31 00, Fax: +1 203 268 47 52, mmo@mikron.com
• Mikron Tool Shanghai, Room A209, Building 3,, No. 526, 3rd East Fute Road, 200131, Shanghai (CN), Tel: +86 21 5465 3306, Fax: +86 21 2076 5562
• Mikron Corporation Denver, 8100 S Potomac St., Englewood CO 80112, USA (US), Tel: +1 303 364 5222, Fax: +1 303 364 5224, mde@mikron.com
• Mikron Industrial Equipment (Shanghai) Co., Ltd., No 358, 3rd Factory Dong Ye Road,, Dong Jing Town, Songjiang District,, Shanghai China 201619 (CN), Tel: +86 21 6767 9681, Fax: +86 21 6767 9683, msh@mikron.com
• Mikron Singapore Pte Ltd, 61 Tai Seng Ave, #05-11, Singapore 534167 (SG), Tel: +65 6299 1589, Fax: +65 6299 2154, msi@mikron.com
• UAB Mikron Kaunas, Taikos pr. 114L, 51142 Kaunas, Lithuania (LT), Tel: +370 37 395545, Fax: +370 37 404160, hr.mka@mikron.com

Branch:
• Mikron Switzerland AG, Boudry, Route du Vignoble 17, 2017 Boudry (CH), Tel: +41 32 843 11 11, Fax: +41 32 843 11 12, mbo@mikron.com
• Mikron Switzerland AG, Agno, Via Ginnasio 17, 6982 Agno, Switzerland (CH), Tel: +41 91 610 61 11, Fax: +41 91 610 66 80, mag@mikron.com

Statutory auditors:
• PricewaterhouseCoopers SA, Lugano
Company's Videos - Mikron Switzerland AG, Agno
General Information - Mikron Switzerland AG, Agno
Certifications
| | |
| --- | --- |
| Type: | ISO 9001:2008 2015 |
| Type: | ISO 14001:2004 2015 |
| Type: | OHSAS 18001:2007 2015 |
Signor Saverio Lupica
MD/Chief Operating Officer (Direktor)
Signor Gianni Masdea
MD/Chief Operating Officer (Direttore)
Signor Stefano Rasman
Manager (HR Management international)
Signor Marco Robert Cirfeta
Manager (Direzione)
Signor Cornelius Ferdinand Blumer
Manager (Direzione)
Signor Alberto Gotti
Manager (Direzione)
Signor Markus Schnyder
Manager (Divisionsleiter Tool der Mikron Gruppe)
News - Mikron Switzerland AG, Agno
Other
Milling stainless steel in perfect surface quality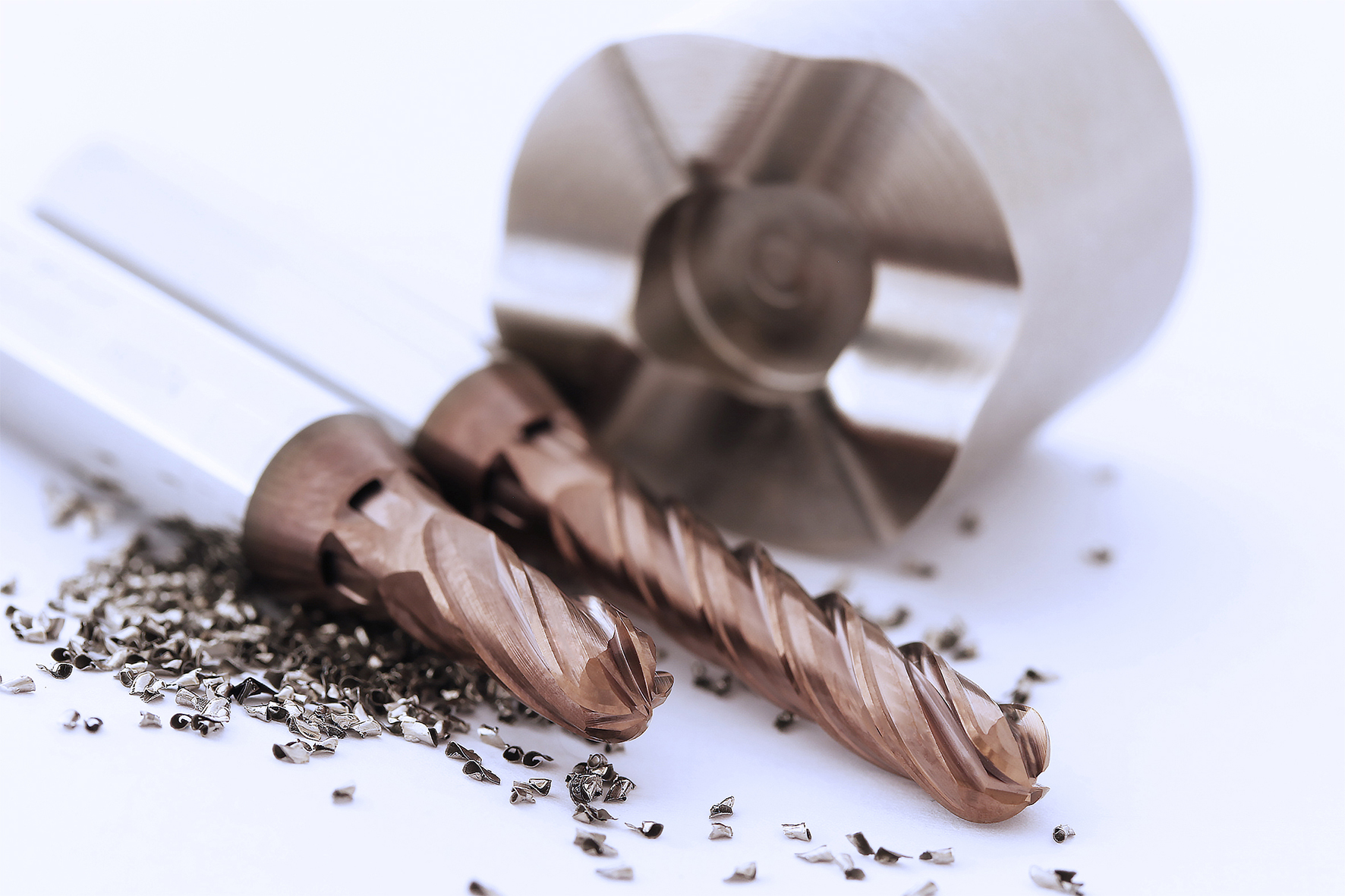 Date: 07 December 2017 00:00
CrazyMill Cool is a new kind of carbide ball mill for finishing operations in titanium and nickel based alloys. This coated end mill with four teeth is available in diameter range from 1 - 8 mm (.039" to .315") for milling depth 2 x d, 3 x d and 5 x d, each with a cutting depth of 1.5 x d. Two more versions are available specially for medical applications (implants) with usable milling lengths of 3 x d and 4 x d. The common features for the different executions are:
Unique geometry with progressive flutes (from 30° to 40°) enables a vibration free milling. This provides excellent surface quality when milling in radius areas as well as cylindrical areas.

Integrated cooling channels provide the cutting edges in each position continuously with coolant avoiding overheating and allowing highest cutting speeds and maximum performance ap. At the same time chips are flushed out of the machining area. The result is a surface quality equal to a grinding finish.
Other
Drilling deep holes in stainless steel - in one step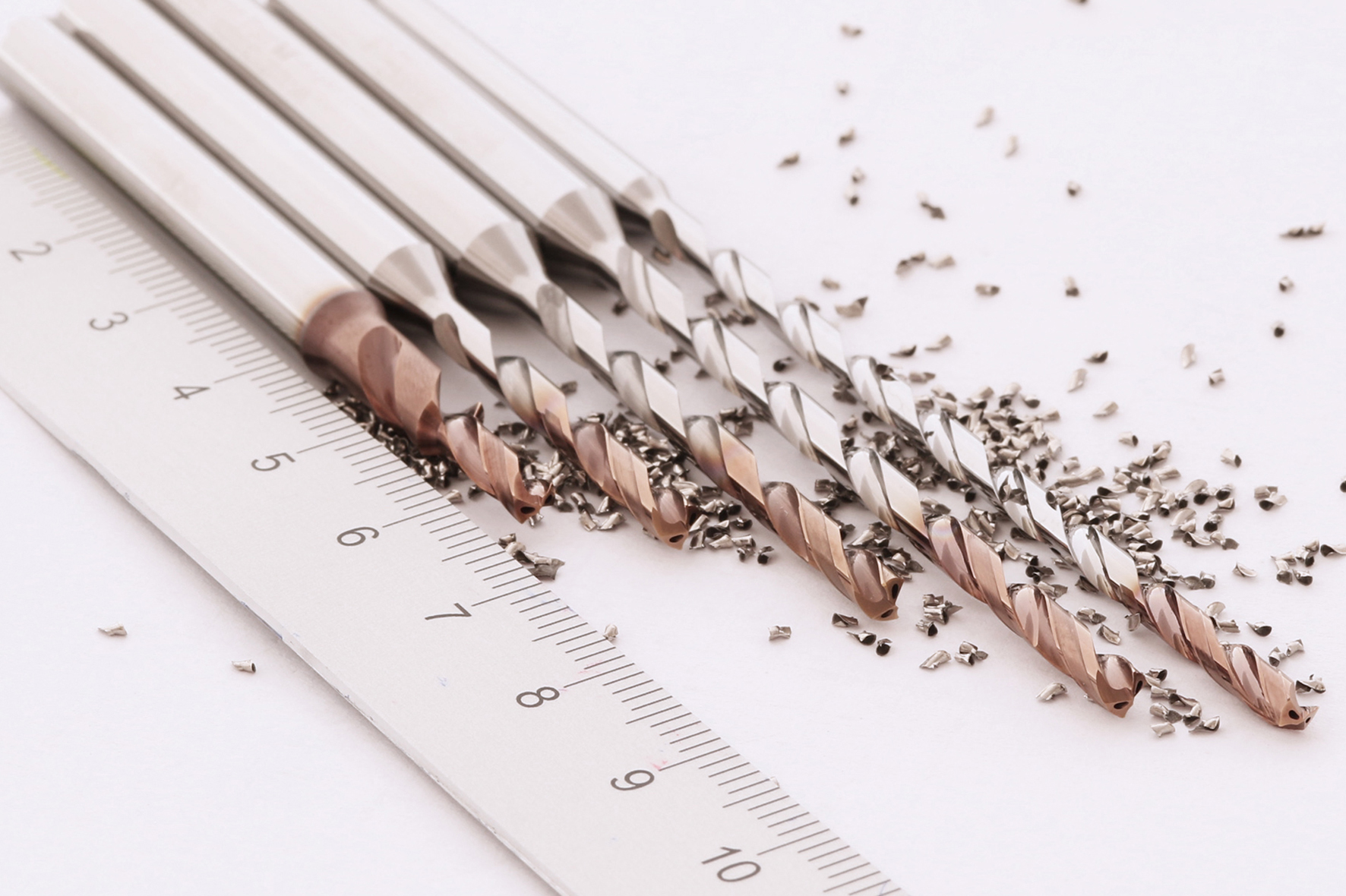 Date: 07 December 2017 00:00
CrazyDrill Cool SST-Inox 15 and 20 x d is a carbide cutting tool for deep holes in stainless steel, heat resistant and CrCo alloys, available in a diameter range from 1 to 6 mm. Its special feature: drilling in one step – no pecking – with high speed and feed up to the total depth.
These two factors are the primarily responsible:
A new geometry with chip breaking shape in the front area and a rear chip flute area with extended flute shape to ensure perfect chip removal.
Two helicoidal cooling channels in a drop shape guarantee a constant cooling. They enable up to 4 times more coolant flow compared to circular cross section channels. The advantage is an increased tool life because the overheating of the cutting edges is avoided right from the beginning. For small diameters below 3 mm an additional "powerchamber" provides sufficient coolant flow to the twisted cooling channels. This powerful cooling helps with an easier chip breaking and flushing out of the spiral flutes.
Location - Mikron Switzerland AG, Agno
Opening hours - Mikron Switzerland AG, Agno
Activities - Mikron Switzerland AG, Agno
Producer
Distributor
Service provider
Main activities within the Kompass classification
Secondary activities within the Kompass classification