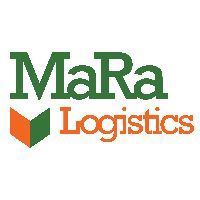 MARA LOGISTICS QUALITY SRL
More than transport!
More Than Transport
Contact - MARA LOGISTICS QUALITY SRL
Strada Drumul intre Tarlale, Nr: 160-174
032982 BUCURESTI, SECTOR 3
Romania
Send a message - MARA LOGISTICS QUALITY SRL
Legal information - MARA LOGISTICS QUALITY SRL
| | |
| --- | --- |
| Nature | Head Office |
| Year established | 2018 |
| Legal form | SRL |
| Activity (NAC08) | Other transportation support activities (5229) |
| Corporate capital | 125,000 RON |
| Registry of commerce/Nr. reg. comertului | J40/12818/2018 |
| VAT no | RO26214199 |
| No employees (address) | 14 Employees |
| No employees | 14 Employees |
| Kompass ID? | RO045395 |
| Kompass member for | + 6 years |
| Membership | Booster International |
News - MARA LOGISTICS QUALITY SRL
Previous news
Nominations

TOP ROMANIAN LOGISTICS OPERATORS 2020

Date:

Contact details office@maralogistics.ro

The year 2020 started with the appearance of MaRa Logistics Quality in Top Romanian Logistics Operators, a Transit magazine annual catalogue. This appearance only confirms that we are an efficient ally of our customers by offering complex transport and logistics services.

Participate in an event

Ma.Ra Logistics team attends at Export Control Forum 2019, Bruxelles

Date:

End:

Location: Bruxelles

Last 13th December, the Export Control Forum 2019 was held in Bruxelles.
Room packed with professionals and industry experts from the EU but also from countries outside the Union.
Export Control Forum has provided an opportunity to review ongoing export control implementation and latest developments in the EU and globally, as well discussions the future of EU and wider international export controls. The 2019 Export Control Forum was opened by representatives of the Commission, the Presidency and the European Parliament, and convened selected panels of experts, to be followed by open dialogue with the stakeholders.

New service

Export Control Services

MA.RA Logistics comes to exporters with a complex service which guides them to identify and minimize export risks and optimizes the company's compliance program.

In order to move into the complexity of global markets, it is necessary to comply with the rules and rules on trade in products and services, but an effective Export Control system is needed to verify in particular the legitimacy of military product and technology exchanges and avoid exporting dual-use products.

We offer solutions that give the opportunity to simplify import and export processes, transforming all customs rules into a special advantage for international shipments.

Also in the area of customs compliance, we assist our clients with services such as:

Import-export procedures and verification of the document flow
Tariff and customs classification in individual countries abroad
Calculation and attribution of non-preferential and preferential origin (GSP)
Applying free trade agreements

Because we offer "More than Transport"!
More news
4

products MARA LOGISTICS QUALITY SRL
Company catalogues - MARA LOGISTICS QUALITY SRL
General Information - MARA LOGISTICS QUALITY SRL
Import area
Central/East Europe, West. Europe, Asia-Pacific, Central Asia, Middle East, North America, South America
Lithuania, Latvia, Poland, Germany, Denmark, Spain, France, United Kingdom, Italy, Netherlands, Portugal, Sweden, Turkey, Bulgaria
Export area
Central/East Europe, West. Europe, Asia-Pacific, Central Asia, Middle East, North America, South America
Lithuania, Latvia, Poland, Germany, Denmark, Spain, France, United Kingdom, Italy, Netherlands, Portugal, Sweden, Turkey, United States, Canada, India, China
Location - MARA LOGISTICS QUALITY SRL
Executives - MARA LOGISTICS QUALITY SRL
D-na. MARIA RADITA
CEO - Chief Executive Officer (Director General)
Dl. IULIAN GABRIEL RADITA
Sales Director/Manager (Director Vanzari)
Dl. CRISTINA MOGA
Site Director/Manager (Manager de Locatie)
Key figures - MARA LOGISTICS QUALITY SRL
Turnover
Operating income
Net profit
Activities - MARA LOGISTICS QUALITY SRL
Producer
Distributor
Service provider
Main activities within the Kompass classification
Secondary activities within the Kompass classification
Other classifications (for some countries)
NACE Rev.2 (EU 2008) : Other transportation support activities (5229)
ISIC 4 (WORLD) : Other transportation support activities (5229)