LINAK UK Ltd
Contact - LINAK UK Ltd
Actuation House, Crystal Drive
Sandwell Business Park
Smethwick B66 1RJ
United Kingdom
Send a message - LINAK UK Ltd
Legal information - LINAK UK Ltd
| | |
| --- | --- |
| Nature | Head Office |
| Year established | 1990 |
| Legal form | Private Limited |
| Describe your Company and attract Business opportunities (SIC07) | Manufacture of other electrical equipment (27900) |
| Registration no | 02483800 |
| VAT no | GB 558 8776 67 |
| No employees | 20-49 Employees |
| Kompass ID? | GB92038370 |
| Kompass member for | + 6 years |
| Membership | Booster International |
Presentation - LINAK UK Ltd
LINAK A/S, Denmark.
LINAK
is a world leader in electric linear actuation, developing electric linear actuators, actuator control systems, and lifting columns that are used in many applications, from height adjustable desks to hospital beds to replacing hydraulics and pneumatics on bespoke machinery. We provide innovative actuation solutions that improve people's quality of life and working environment.
LINAK
is an international company, founded on a simple principle - electric linear actuation.
LINAK DESKLINE®
provides complete flexible actuator systems for height adjustable desks, worktables and counters based on your needs and wishes. We focus on easy modular and reliable solutions to fit your design both functionally and aesthetically.
At
DESKLINE
, we collaborate closely with our customers to develop innovative new ergonomic adjustability for a number of workstations. The aim is to improve both the comfort of the end-user and the demand for your product.
The environment is increasingly on people's minds.
LINAK
uses
ZERO™ technology
to lower standby power consumption to just 0.1W. All DESKLINE control boxes have low standby power as standard.
PIEZO™ anti-collision technology
is the name given to
LINAK
hardware based anti-collision technology. This feature prevents material damage to a desk if a collision with a solid object occurs. The
PIEZO
sensor is completely integrated in the column with no visible changes and no extra mounting. The
PIEZO
sensor is more sensitive and reacts faster than known software based systems.
LINAK TECHLINE®
provides electric linear actuator solutions designed for heavy-duty industrial work applications. We focus on reliable and precise movement designed to meet your needs and specifications even in the most extreme conditions.
MOVE ON - GO ELECTRIC!
At
LINAK
, we have been producing electric linear actuator solutions for more than 30 years. We believe that electric actuator solutions can replace hydraulic systems in many application areas ranging from industrial automation, heavy-duty agricultural machines, trucks and construction machinery.
Actuator solutions with integrated controllers (IC) give you a means to keep a competitive edge for your application. Installation and control has never been easier, and the options for customisation are many.
IC is the range of integrated control options for
TECHLINE®
actuators. These options provide all from easy maintenance, control and installation, to a wide range of customisable settings and feedback that will help tailor the movement solution to your specific needs and application.
At
TECHLINE
we take pride in working closely together with our customers to create individual solutions to improve their products and stay ahead of competition. This philosophy has earned
TECHLINE
a solid reputation everywhere as a serious advisor with extensive product and application expertise.
LINAK MEDLINE® & CARELINE®
provides electric linear actuator solutions designed to improve the lives of both patients and carer in hospitals, nursing homes, various treatment centres and private homes. We focus on how innovative use and perfection of movement and control can improve hospital and health care equipment to meet the serious challenges facing the sector.
With more people in need of care, but fewer hands to do the caring, there's an urgent need for intelligent solutions that enable efficient workflows and increase the comfort and safety of the patient. That's why
Care for Tomorrow Today
has become the mind-set we apply to everything we do in
LINAK.
We believe it is crucial to think ahead because only by doing that can we provide the world with advanced ergonomic solutions that will truly make a valuable difference
LINAK HOMELINE®
provides reliable and innovative solutions for electrical adjustments of beds used in private homes for comfort purposes.We focus on complete modular actuator systems to improve the comfort and ergonomic qualities of both box spring and slatted beds.
At HOMELINE we work in close collaboration with our customers to turn new ideas into elegant solutions that will improve their beds and provide a competitive advantage. This is why
HOMELINE®
has a solid reputation as a serious advisor and quality supplier among bed manufacturers in all major markets.
Multilevel cooperation with our customers is extremely important, for the benefit of both LINAK and the customer. Partnership is the driving force behind R&D, after-sales, logistics, manufacturing and marketing.
The results
LINAK
has achieved throughout the years are based on a set of values, which make us unique and define what we stand for. The values are: Customer orientation, Creativity, The will to change, Loyalty, Openness and honesty, Enthusiasm and individual efficiency & Job satisfaction and helpfulness.
Key markets: Medical, Furniture, Rehabilitation, Industrial, Ergonomics, Construction, Mobile Agriculture
More Information on our Products
Electric Linear Actuation
Actuator Control Systems
Medical Furniture
Power Supplies Linear
Hydraulic & Oil Hydraulic Equipment
Integrated Controller
DESK Control™
Zero™ Technology
Piezo™ Anti Collision Technology
Go Electric
Company catalogues - LINAK UK Ltd
Company's Videos - LINAK UK Ltd
General Information - LINAK UK Ltd
Brands - LINAK UK Ltd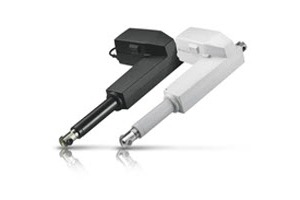 Careline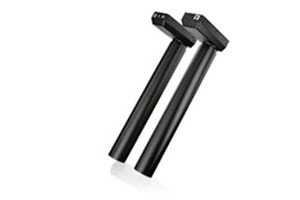 Desklift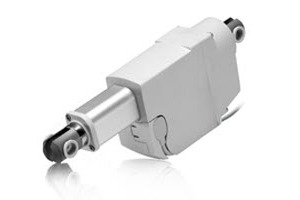 Deskline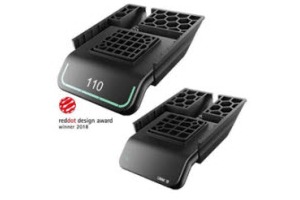 Deskpower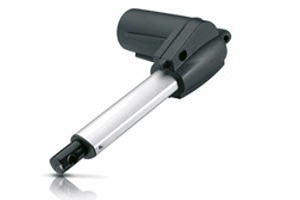 Homeline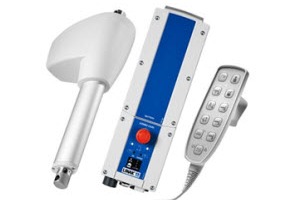 Jumbo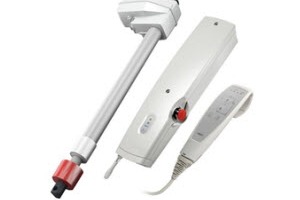 Jumbo Home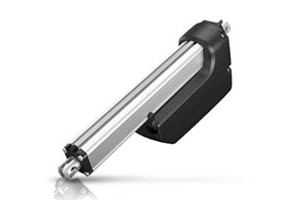 Linak Power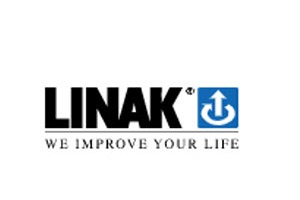 LINAK®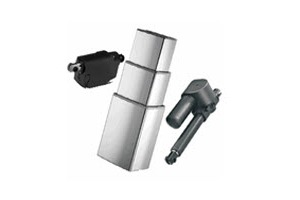 Medline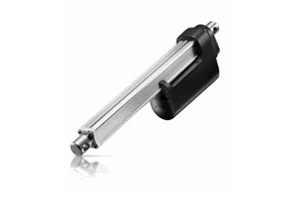 Techline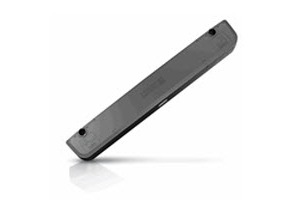 Twindrive
Mr Nigel Moore
Sales Director
Mr Andy Pugh
Finance Manager
Ms. Louise Eales
Marketing Manager
Mr John Turner
Managing Director
Mr Duncan Howell
Purchasing Manager
Participation - LINAK UK Ltd
News - LINAK UK Ltd
Previous news
Other

Explore desk design flexibility with new bench bracket option

Date: 30 April 2018 00:00

It comes as an optional standard feature. New LINAK bench bracket solution for DESKLIFT® lifting columns makes building sit-stand bench desks much easier. The option covers columns with rectangular or square profiles.



With sit-stand bench desks on the rise, LINAK now offers a standard solution to accommodate these applications: DESKLIFT lifting columns with rectangular and square profiles are a standard optional feature available with a bench bracket. So lifting columns that are optimised for building bench solutions can now be ordered off the shelf.

Various design options
With five lifting columns to choose from, there is a wealth of design options for building modern bench office desks. The bench bracket is available for:

Motor housing columns with a rectangular profile DL5 (2-stage), DL6 (3-stage) or a square profile DL19

Standard bracket for a flexible bench design
The standard bracket ensures easy integration with various bench solutions, meaning that you can mount your own connecting bench bar directly onto the standard bracket. With the sets of pre-drilled mounting holes, you get the full flexibility to create your very own bench design and you can easily combine it with the well-known LINAK lifting columns. Explore the LINAK product programme
With more than 30 years of experience in electric linear actuator technology, LINAK has set the standard for electric height adjustable desks and has the widest product programme in the office furniture market. Visit the DESKLINE® product portfolio for exploring the complete range of high-quality LINAK solutions for office desks.

Other

Two new control boxes complete the CO box series

Date: 30 April 2018 00:00

With the launch of the CO41 and the CO71, LINAK is expanding the control box platform to complement the CO61; it is now easier to choose a control box with the right combination of features for the OEM; a new series of products with an abundance of possibilities.

The control boxes are launched with the new LINAK standard, the new IPX6 Washable DURA™, meaning that the product is water protected and can be machine washed significantly more than the current norm prescribes. Power, multiple options and easy to mount
The CO61 and CO41 are 4-channel OpenBus™ control boxes with an intuitive cable management designed for programmable actuator systems, making multiple easy-mounting options possible.
The CO41 is equipped with 120 W SMPS, whereas the CO61 is equipped with 200 W SMPS, making both control boxes versatile for a wide range of applications for the hospital and care products manufacturer.
The CO71 comes with a 350 W SMPS and with Bluetooth® technology, ready for CO-Link™ operation. By adding another control box and thereby twice as many channels, you will have additional power. All managed with just one hand control. Perfect for the analogue set-up
The control box platform also includes the CA30 and the CA40 – again with IPX6 Washable DURA™, short circuit safe, and with innovative cable management as well as universal voltage input. They are compact and low-weight while presenting the users with a realm of mounting options.

In one easy step, the boxes' inventive bracket solution mounts the boxes in various directions, and all control boxes in the new platform can easily be fitted with battery backup if required in certain areas. More importantly, this combination of features is the new standard at LINAK.

Other

Maximise uptime for valves in wastewater treatment plants

Date: 30 April 2018 00:00

LINAK actuators are very easy to mount, easy to integrate, they are reliable and maintenance is obsolete. Using LINAK electric actuators may change traditional operation of valves in water and wastewater treatment plants completely.

Three simple steps! That is all it takes to mount a LINAK actuator system on a slide gate, sluice gate/penstock, gate or knife gate valve. LINAK offers a highly reliable actuator solution ideal for valve automation in wastewater treatment plants. LINAK electric actuators are built on years of experience. They are designed for harsh outdoor environments and the actuator system is so easy to install that it can be performed by site workers, saving both time and resources from the start.

Mount in three simple steps
LINAK actuators for wastewater treatment plants come with a specially designed bracket for easy mounting. First, fix the actuator to the bracket and mount the bracket onto the valve. The bracket is designed for universal ISO flanges F07 and F10, which are commonly used in the industry. Next, connect the control unit WCU to the actuator and connect the control unit to the power supply and to the SCADA. From here, all you need to do is set the open/close positions on the valve. Plug & Play™! Enjoy a service-friendly valve solution
The easy do-it-yourself mounting and installation also makes automation of manual valves and the exchange of existing actuators swift and trouble-free. No need for external service engineers. Any site worker can perform this task. Moreover, LINAK actuators are thoroughly tested and built for harsh environments, and are maintenance-free by default. In short, the LINAK actuator system is a very service-friendly valve automation solution. Consider investing in new technologies and optimise your return on investment
LINAK ensures easy renewal and replacement of ageing valve automation solutions for wastewater plants, with the easy-to-handle and service-friendly system. Also, the acquisition cost and the energy consumption are significantly lower compared to traditional solutions in the market.

Other

Use the comparison chart to find the right TD4 solution

Date: 30 April 2018 00:00

The dual actuator TD4 comes in several different versions. Now an intuitive chart presentation can help you find the one optimal for your particular comfort beds applications.

The LINAK product range within comfort furniture expands and so does the need for a quick way of distinguishing between different versions of a product. With the launch of the TD4+ versions that come as both the TD4+ Standard and the TD4+ Advanced a need for a quick overview could come in handy.Basically, this section is a way of visually answering questions, such as: In other words, if you are not sure which of the TD4 solutions fit your needs, or which control box that will create the options you need it to, the chart below might help. More comparison charts to come
We will continue to make comparison charts available for easy comparison of our product features. No more flipping through brochures in order to understand the differences between 'Standard' or 'Advanced' versions – in this case the TD4.Here is a chart covering all the current versions of the dual actuator TD4. We hope you find it useful.

Other

Make the Desk Control™ App your own

Date: 30 April 2018 00:00

Now it is possible to add your own logo, your brand colours, and your own weblinks to the LINAK Desk Control™ App, and thereby increase brand awareness everywhere your office desks go.

LINAK has made it possible for you to customise your Desk Control™ App for office desks. This enables you to direct traffic to your corporate website and create more brand awareness. With the new option for app customisation, you can:

include your logo
choose a background colour to match your brand
add weblinks to give easy access to product info and support menus

Overall, the Desk Control App makes the user's smartphone work like a physical Desk Panel using Bluetooth® Wireless Technology. The user can drive the desk up and down, store up to four favourite desk height positions, use the sit-stand reminder function and activate the automatic drive function (full versions only).

By tailoring the design of the Desk Control™ App, you or your customers can increase focus on a selected brand(s) among customers and end-users – and make it abundantly clear who designed the height adjustable desk. Ready to get started?
You will be surprised to experience how easy it is to get your customised Desk Control App. Only a few simple steps and your brand is visible to your customers.
Start by calling your local LINAK office and explain how you would like your app to appear. Your customised app is always up-to-date
When we add updates or add features to the standard LINAK Desk Control App, you will receive updates for your customised app as well. Basically, the only thing you will have to do is to ensure to upload the app to your personal AppStore and Google Play account – increasing your brand awareness and making it easy for your customers to find your app. More news on the way
LINAK will continue to support and develop the Desk Control App, so keep an eye on our newsfeed or subscribe and tailor your own feed at the bottom of this page. If you want to know more about the Desk Control™ App in general follow the links on this page, or read the news story: 'Adjust your office desk using the Desk Control App for smartphones'.

Other

TD4+ adds more lifting capacity to heavy-mattress beds

Date: 30 April 2018 00:00

A variant of the LINAK dual actuator TD4 for comfort beds creates an extra option. With a lifting capacity of 6,000 N the TD4+ expands the TWINDRIVE® portfolio and enables bed designs with bigger and heavier mattresses.



The dual actuators

TD4 Standard

and

TD4 Advanced

have gained a couple of siblings. The TD4+ Standard and the TD4+ Advanced expand the LINAK portfolio and enables you to use the flagship dual actuator in heavier bed designs.

"The market constantly changes and we have experienced an increasing demand for a dual actuator for big beds with heavy mattresses. That is why we now offer the TD4+ with increased lifting capacity while maintaining the great features we introduced along with the TD4 series," says Anne S. Møller, Product Manager, LINAK HOMELINE®. TD4+ comes with all the known TD4 features
Both the TD4 Standard and the TD4 Advanced have a lifting capacity of 4,500 N. With the TD4+ versions this increases to 6,000 N on the backrest, making it possible to smoothly adjust big beds with heavy mattresses too. Apart from that, nothing else will change about the TD4. The plus-version comes with all the known features, such as Under Bed Light and mechanical emergency lowering. As usual the TD4 is PVC-Free™ and features LINAK ZERO™ Technology to ensure low standby power consumption. Because of the integrated Bluetooth® technology in the TD4 we also offer several wireless hand controls. You can even control the bed with the Bed Control App. "The TD4+ will be equally easy to mount, by welding the universal twist brackets onto the bed frame and simply using the two closing devices to mount the TD4," says Anne S. Møller. "In other words, the TD4+ also has all the great features as the original TD4, but it just expands the number of options you have available".

Other

Adjust your office desk using the Desk Control App for smartphones

Date: 30 April 2018 00:00

The LINAK Desk Control™ App makes it possible to adjust office desks with a smartphone. The app synchronises with the Desk Panel and allows the user to save his favourite sit/stand positions and use the integrated reminder function.

Are you ready to go digital? Connect your smartphone with your office desk using the LINAK Desk Control™ app. Explore a wealth of functions and get motivated to get the most out of your sit stand desk.

Apps on our mobile devices make our lives easier throughout the day. For the modern office worker, we created the Desk Control App for Android and iOS devices. The app aligns the personal settings of the user (e.g. favourite desk heights) and enables the user to move freely between office desks with app compatible LINAK systems. With the smartphone, the user is able to carry his personal desk settings everywhere he goes.

Connect your smartphone with your desk via Bluetooth
Bluetooth® Wireless Technology is the bridge connecting the Desk Control App on the user's mobile device with his office desk. Depending on the office desk, the user connects either to the Desk Panel (e.g. our advanced DPG Desk Panel series with integrated Bluetooth) or to the LINAK CBD6S Control Box using a LINAK Bluetooth Adapter.

To start using the smartphone for desk adjustment, all the user needs to do is:

Download the free Desk Control App in the App Store or Google play
Turn on Bluetooth on his smartphone
Open the Desk Control App
Connect to his desk



Sit/stand position memory and reminder function
Naturally, the user can adjust his desk up and down with the Desk Control app. In addition, he can define and save his favourite sit/stand positions and use the reminder function, which is included in the app. It will remind the user to stand up and change his position, while he works at his office desk – he can choose his own intervals or use the predefined intervals. The app synchronises the memory positions that are stored in the Desk Panel and vice versa. Automated drive for DPG Desk Panel users
If a desk has an advanced DPG Desk Panel model in a full version installed, it is possible to activate the automated drive function, making it even easier to adjust the height of the sit stand desk. A double tap upwards or downwards of the DPG makes the desk go to your preferred height. A simple touch to the smartphone screen also does the trick - just one-touch-go!

Other

LINAK introduces a basic OpenBus™ system for hospital beds

Date: 30 April 2018 00:00

Created upon the control box CO41 and the attendant control panel ACOM a new basic actuator system from LINAK makes it possible to introduce OpenBus™ to adjustable healthcare applications in an easy and more cost-effective way. Unlocks a world of value-adding features.

The introduction of the control unit ACOM along with the control box CO41 pave the way for a basic OpenBus™ actuator system. It breaks with the perception that digital intelligence is exclusive only to advanced adjustment solution. LINAK introduces a basic OpenBus™ system making it easier to obtain the fundamental benefits of going digital.

The system consists of two new items: the attendant control panel ACOM and the control box CO41. Combined with a number of LA40 linear actuators and the hand control HB70 they form a cost-effective solution. It embraces the need for smooth movement, full control with memory function allowing easy control of personalised positions, as well as the request for improved safety for both user and hospital staff.

Flexibility and reliability are OpenBus™ keywords
Electric actuator systems with OpenBus™ allows the user an increased degree of comfort. Coordinated movement of multiple actuators and the option of memorising personalised positions ensure this comfort. However, it also enables users to help themselves adjust their bed and thereby freeing up time for the staff to stay efficient.

At the same time the OpenBus™ system increases safety – not only regarding unintended movement – but also in case of emergencies where CPR is required. Via the hook-mounted ACOM, care staff can also lock functions and prevent accidental moving. All with an intuitive button design.

If you want to know more about the benefits using basic actuator system solutions with OpenBus™, do not hesitate to contact your local LINAK office.

Other

Easy movement integration with CAN bus

Date: 27 March 2018 00:00

The requirements for adjustment and control of machinery in modern farming, construction and mobile outdoor equipment are quite extensive. Everything from efficiency, precision, integration and data handling must be taken into consideration.



The solution is electric and includes advanced BUS communication. This is why LINAK paves the way for a more automated and autonomous world, offering no less than five actuators with integrated SAE J1939 CAN bus control.

The widely used BUS communication protocol is fully integrated with the actuators to ensure that implementation with existing systems is easy and adaptable.

Solutions with CAN bus control come in all sizes
SAE J1939 CAN bus is a proven protocol widely used in various mobile heavy-duty machinery, which is why LINAK actuators with this CAN bus protocol will be easy to integrate in your machine.

Five LINAK actuators now come with integrated SAE J1939 CAN bus – the LA14, LA25, LA33, LA36 and LA37. These actuators cover a wide range of options when it comes to size and power, which is no coincidence;

Some types of machinery require a powerful push or pull, while others require less. Some are located in tight spots where space is limited. Nevertheless, they all have to be controlled from the driver's cabin.

The LINAK range of SAE J1939 CAN bus actuators offers much easier integration and adjustment options. With few components and simple wiring, these actuators give you a less complicated installation and connection to the existing CAN bus network in your machine. Handling also becomes easier, as each actuator type can be adapted to perform different functions in the same machine with just a minor program change.

CAN bus is part of the Integrated Controller (IC) platform. Read more about IC here.

Other

Going electric at Agritechnica 2017

Date: 27 March 2018 00:00

LINAK presents the future of electric actuator solutions for heavy-duty machinery within mobile agriculture. Precision positioning with CAN bus and proportional control can make a huge difference to smart farming.

Efficiency and automation are two key focus areas when developing modern agricultural machinery. Applications need to be easy and intuitive to control and be able to deliver reliable precision movement in any given situation.At this year's Agritechnica trade fair in Hanover, Germany, you will see why a significant part of the future within mobile agriculture is electric. LINAK will present the future of CAN bus actuators – the technological culmination of 40 years of experience integrating electric movement with heavy-duty machinery. We are especially proud to show you the brand new linear actuator LA33 that will fit in perfectly where more power is required, but space is limited.Come and try it out yourself. It will be in the LINAK 'Game Zone' along with our new proportional control. We look forward to seeing you at our stand (B29, Hall 17) between 12 and 18 November.Let us improve your applications and advance your business together! Integrate. Elevate. Advance. Together

Other

Quick and easy pairing of TD4 to your Bluetooth® hand control

Date: 27 March 2018 00:00

The LINAK TWINDRIVE™ dual actuator TD4 is extremely easy to pair with a Bluetooth® hand control or your smartphone via an app. A few very simple steps and your bed is ready.



Pairing a

LINAK hand control

, smartphone, or tablet with a TD4 system via Bluetooth® is made extremely easy.


Whether the system is based on TD4 Standard or TD4 Advanced the associated Bluetooth® hand controls are paired in two simple steps. Connect the TD4 to power mains and it will be ready for pairing in three minutes (blinking light indicator). Take any of the LINAK Bluetooth® hand controls and press the two upper buttons - simultaneously. When the light gives a long blink, the comfort bed is paired with the hand control. It really is as easy as pie.

You can find more information about TD4 Standard or TD4 Advanced, any of the comfort bed hand controls, or the LINAK Bed Control Apps, on this website. Otherwise, do not hesitate to contact your local LINAK office.

Other

The 3-channel CBH Advanced makes an advanced system simple

Date: 27 March 2018 00:00

The LINAK control box CBH Advanced with three channels is ideal for comfort bed systems requiring three single actuators to obtain ideal comfort.



The control box

CBH Advanced

with three channels is perfect for advanced comfort beds that need up to three options for adjustability as well as extra advanced features. The three dedicated channels for

single actuators

means adjustment of, for instance, back, leg and neck.

Compared to the original CBH Advanced, this version has an extra channel for actuators. This means that now you only need a few components to create a triple single actuator system packed with features! Use the CBH Advanced with three channels in your comfort bed actuator system and get:

A cost-efficient system with less parts
More space under the bed
Less cable madness
Faster mounting time

Cut costs - one is all you need
Fewer parts in a system means a lower cost. The third channel for actuators eliminates the need for two control boxes in such a system. I.e. this simplifies the system while maintaining the key features from the CBH Advanced such as memory and wireless control. This creates a much more cost-efficient system, with a minimum of parts that need to be managed and mounted.

Less mess and less assembly time
This new control box means that systems with three actuators are extra easy to assemble. We simply minimised the number of parts and cables to work with. As an added bonus, this also creates optimal free space under the bed.

Meet the other members of the CBH control box family on our website where you can find the CBH Basic or the CBH Advanced.

Other

BAJL – a low weight battery with reliable and high performance

Date: 27 March 2018 00:00

The new Li-ion based battery from LINAK provides a higher capacity, extended battery life, and up to four times the battery power of a traditional lead acid battery solution.

Li-ion – a cost-effective and reliable solution with low weight The improved lithium ion technology increases the BAJL reliability by offering a secure and stable performance throughout the battery lifetime.
The low weight of the BAJL Li-Ion battery optimises daily work routines, resulting in improved ergonomics.
Furthermore, the BAJL battery can save you up to 40% on lifetime costs, and the battery's extended lifetime reduces the environmental footprint by producing less waste.

Providing you with a greener alternative
The lithium ion battery is an environmentally friendly technology with a lower CO2 emission and a reduced environmental footprint, compared to lead acid batteries.

LINAK offers the right battery for your application


BAJL Li-Ion 2.25 Ah - gives you 40 lifts per cycle Improved daily working environment
It is extremely important for caregivers who work with mobile applications that perform frequent and heavy lifting to be able to rely on properly working equipment. Caregivers depend on reliable and high-performance equipment with constant and long-lasting battery power.

Due to the long battery lifetime and easy replacement of our new Li-ion batteries, you no longer have to worry about unreliable batteries or frequent recharging. Faulty battery performance can lead to inefficient working routines or even critical situations where the caregiver tries to lift the person in care manually due to time pressure. At worst, this could result in back injuries and a higher number of sick days.

If you want to know more about the LINAK BAJL Li-Ion battery, please do not hesitate to contact us.

Other

DESKLIFT™ SetPack: Save time and reduce packing complexity

Date: 27 March 2018 00:00

With DESKLIFT™ SetPack, LINAK offers a complete set of two lifting columns with matching electronics and cables. Assembling your LINAK desk has never been easier.

For selected LINAK lifting columns, you can now order ready-to-use packages that include everything you need to assemble one office desk – legs, control boxes, motor cables, mains cables and a desk panel. One box per desk. It is as easy as that.

We currently offer our DL5, DL6, DL15 and DL16 lifting columns as a DL SetPack solution.

Save time and simplify your logistics with our new DL SetPack solution
In short, the DL SetPack minimises complexity, eases handling and reduces risk of damage to a minimum.

Combined with our patented Kick & Click™ system, which on average saves you half of the regular assembly time, our DL SetPack solution can increase your set-up efficiency even more.

Sustainable packing and fitted for international transit
Our DL SetPack box is made of a stable cardboard box made from 100% recycled material. Besides protecting the environment, this packaging choice also enables OEMs to dispose of the packaging materials easily. Furthermore, DL SetPack is made to fit international standard pallet measurements to keep logistics smooth and easy. More information
If you want to know more about the DL SetPack solution, feel free to call your local LINAK office.
More news
Opening hours - LINAK UK Ltd
Key figures - LINAK UK Ltd
Turnover
Operating income
Activities - LINAK UK Ltd
Producer
Distributor
Service provider
Other classifications (for some countries)
SIC (GB 2007) : Manufacture of other electrical equipment (27900)
NACE Rev.2 (EU 2008) : Manufacture of other electrical equipment (2790)
ISIC 4 (WORLD) : Manufacture of other electrical equipment (2790)