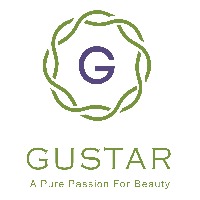 GUSTAR Co.,Ltd.
Contact - GUSTAR Co.,Ltd.
7F, 19, Eonju-ro 148-gil,
Gangnam-gu 06054
South Korea
Latest products added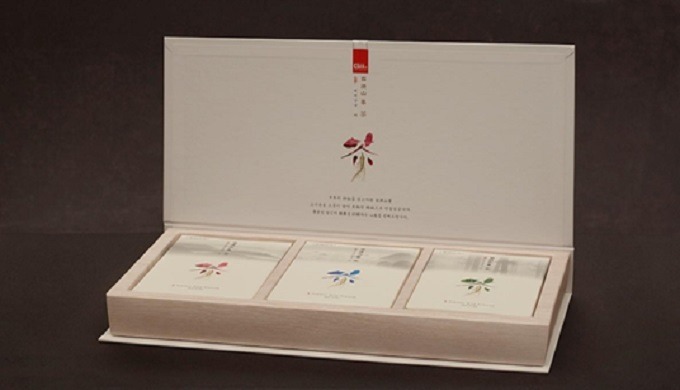 Baekjae Sansam - Organic wild ginseng paste , Baekjae Sansam - Organic wild ginseng extract tea | healthdrinks
Send a message - GUSTAR Co.,Ltd.
Legal information - GUSTAR Co.,Ltd.
| | |
| --- | --- |
| Nature | Head Office |
| Year established | 2014 |
| Describe your Company and attract Business opportunities | |
| Corporate capital | 515,000 USD |
| Co.Registration No | 261-81-22947 |
| No employees | 0-9 Employees |
| Kompass ID? | KR123554 |
| Kompass member for | New |
| Membership | Booster |
Presentation - GUSTAR Co.,Ltd.
#Keyword
#InnerbeautyBloossom, #Innerbeauty, #Innerpink #womens health

#Company Introduction
Gusta pursues a healthy inner beauty and shares the lifestyle of improved well-being. Throughout many years of R&D and collaboration with Kyung-hee University, we have obtained numbers of patented technicality. Our goal is to continue our efforts to be the most effective solution for our customers' health.

#Products
1) Inner Pink Pure foam cleanser | iner beauty
2) PIEL SANA Proteccion UV | meaning inner beauty
3) PIEL SANA NOURSHING Hand Cream | your inner beauty
4) Baekjae Sansam - Honey dipped organic wild ginseng | inner beauty article
5) Baekjae Sansam - Organic wild ginseng paste | my inner beauty
Baekjae Sansam - Organic wild ginseng extract tea | people with inner beauty

# Strength
GUSTAR products were made from clean, pure water filtered by a six-stage water purification system. Most cosmetics are known to contain some of the controversial 10,500 chemical components of harmful ingredients, but the GUSTAR product is based on innovative Zero engineering™ that does not contain controversial ingredients for harm or safety.

# Video URL
https://tv.naver.com/v/9327549
Brands - GUSTAR Co.,Ltd.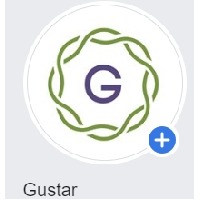 GUSTAR Co.,Ltd. (Producer)
Gyudon Bae
Assistant Manager
News - GUSTAR Co.,Ltd.
Previous news
New product

Do you still only remove your makeup? Y zone water 'dirt' eraser 'INNERPINK'

Date: 31 December 2019 15:00

End: 31 December 2020 14:59

Y-zone itchiness caused by water 'dirt'
Y-zone's precious, so you can be more gentle without more stimulation. - Y zone water 'dirt' eraser- Cleaning the "dirt" of water in the Y-zone that accumulates fine- the odor and unpleasant odor caused by germs and fungi.- Contains natural herbal ingredients good for Y zone.
- Brightening Effect on Black-coloured
70% of patients with vaginitis have a pH of 6.0 to 7.0 in quality, which is very important to clean the vulva and maintain the pH level in the normal range.
The broken pH balance makes it difficult for the benefits of lactobacillus to survive.
Intrusion of harmful substances, bacterial growth, reduction of beneficial bacteria, odor, and itching can cause discomfort.
Lactobacillus, which exists within the female vagina, keeps acidity in the vagina below pH4.5 to prevent vaginal infection and maintain a healthy vagina.
Create a bacteriocin or bacteri-ocin similar substance to keep the environment in quality healthy.
Soap and body wash are alkaline cleaning agents that break down acidity in the vagina, causing harmful bacteria to proliferate.Although alkaline is good for washing, the skin is easily infected with germs and the skin becomes weak, and the skin needs to be wiped with acid.Inner Pink Women's Cleaner is 78.18% Botanic Complex (5 anti-bactern)
Not only it is a mild cleanser using cypress leaves, cedar leaves, bamboo shoots, mellows, and powdered trees, but it also contains patent substances, Pisetins and pink jeans, and manages everything in the Y zone, including deodorization, moisturizing, and maintaining a pH balance.

New product

Gustar launched sun screen with complete UVA/UVB Protection

Since UVA causes skin aging with long ultraviolet rays and shorter wavelengths of UVB cause burns and skin cancer, you should choose a sunscreen that blocks both ultraviolet rays.
Gustar company announced on May 5 that it has released Gusta Pielsana sun cream containing patented substances.

Jobs

feminine wash brand "Inner Pink" recognized with their particular technicality

- There are minor details about what kind of techinicality Gustar use for their products
- 2019 Brand value evaluation 1st award by Korea Media research

New product

Gustar inner care feminine wash "Inner Pink" lauching

This article is about Gustar will launch it's new foam wash type product thorough their own feminine wash brand "Inner Pink". Likewise, there are minor details of the products included + CEO Yang's intereview.

New product

Gustar launched PielSana Nourishing handcream to target women in 20s

Date: 19 March 2019 15:00

It is not only boasts a quick absorption without stickness but also reflects the tastes of women in their 20s.
More news
Location - GUSTAR Co.,Ltd.
Key figures - GUSTAR Co.,Ltd.
Activities - GUSTAR Co.,Ltd.
Producer
Distributor
Service provider
Main activities within the Kompass classification
Secondary activities within the Kompass classification