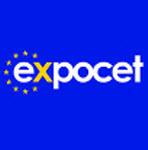 Expocet Ltd
The Company to Supply Your Global Manufacturing Solutions
Expocet
Contact - Expocet Ltd
113B Millfields Rd
Wolverhampton WV4 6JQ
United Kingdom
Latest products added Expocet Ltd
Additional information
| | |
| --- | --- |
| Kompass ID? | GB25054510 |
| Membership | Booster |
Legal information - Expocet Ltd
| | |
| --- | --- |
| Nature | Headquarters |
| Year established | 2003 |
| Legal form | Private Limited |
| Activity (SIC07) | Other business support service activities n.e.c. (82990) |
| Registration no | 04896493 |
| VAT no | GB 670 2614 52 |
| No employees | 5 Employees |
Presentation - Expocet Ltd
About us
Who we are:
Expocet was established in 1996 to act as the multilingual European Sales function for a number of UK manufacturing companies, specialising in metal castings and forgings.
Expocet acquired company Ltd status in 2015 to become Expocet Ltd.
We are a talented team of experts in sourcing the right type of casting and forging for your requirements – contact us below by clicking on the appropriate image or use via our
Contact form
with any questions or enquiries.
Sourcing your manufacturing supplier to fit your company's requirements can be a time-consuming process, let our experts do the job for you.
What we do:
If you are a European or Global manufacturer looking for a supplier of high-quality machined castings and forgings – Expocet will put you in contact with world-class suppliers based here in the UK.
If you are a UK casting and forging company Expocet can become an extension of your Sales Team concentrating on Sales into the European Marketplace, introducing your company to a wide variety of industries and organisations that buy or wish to buy castings and forgings in various forms.
Since the establishment of the company in 1996 our customer base has continued to grow – largely through recommendation and Expocet now represents 8 UK manufacturing companies, with a minimum of ISO 9001/2 – 2008 or TS16949 certification and the new IATF 16949 certification.
Expocet Industry Sectors
Expocet work directly and indirectly with an extensive and diverse customer portfolio based not only in the UK but in Europe also.
Industry sectors covered by Expocet fall into the an extensive set of categories but are not limited to the following:
Aerospace
Agricultural
Air Conditioning
Architectural
Automotive
Compressors
Defence
Electrical
General Engineering
Hydraulic
Marine
Medical
Motorsport – Formula 1
Nuclear
Oil and Gas
Off-Highway Vehicles
Petrochemical
Pumps and Valves
Safety Systems
Trucks and Trailers
Find out more by clicking on the link here Link:
http://www.expocet.com/sectors/
Keyword Phrases
European Export Sales
Metal Castings
Steel Sand Castings
Iron Sand Castings
Investment Castings
SiMo Castings
ADI Castings
Iron Shell Mouldings
Aluminium Gravity Die-Castings
Aluminium High Pressure Die Castings
Steel Forgings
Train Locks
Train Emergency Systems
Precision Machined Aluminium
Steel Castings
Iron Castings
Pressure Die Castings
Fully Machined Steel Forgings
Locomotive Machine Room Door Locks
Brass Forgings
Copper Forgings
Machined Castings
General Information - Expocet Ltd
Export area
West. Europe, North America, Central/East Europe
Mr Martin Thomas
Principal Executive/Proprietor
Activities - Expocet Ltd
Producer
Distributor
Service provider
Main activities within the Kompass classification
Other classifications (for some countries)
SIC (GB 2007) : Other business support service activities n.e.c. (82990)
NACE Rev.2 (EU 2008) : Other business support service activities n.e.c. (8299)
ISIC 4 (WORLD) : Other business support service activities n.e.c. (8299)
Secondary activities within the Kompass classification