Contact - Custom Transformers Ltd
Unit 23
Whitewalls, Easton Grey
Malmesbury Wiltshire SN16 0RD
United Kingdom
Send a message - Custom Transformers Ltd
Legal information - Custom Transformers Ltd
| | |
| --- | --- |
| Nature | Head Office |
| Year established | 1972 |
| Legal form | Private Limited |
| Describe your Company and attract Business opportunities (SIC07) | Manufacture of electric motors, generators and transformers (27110) |
| Registration no | 01068311 |
| VAT no | GB 137 5898 23 |
| No employees | 10-19 Employees |
| Kompass ID? | GB81030415 |
| Kompass member for | + 7 years |
| Membership | Booster International |
Presentation - Custom Transformers Ltd
Custom Transformers Ltd specialise in the design and manufacture of electrical transformers and wound components including Laminated transformers, Toroidal transformers and Ferrite transformers. The company was formed in Malmesbury in 1972 and now employs a dedicated team, skilled in the design and manufacture of custom transformers and wound components. The company continues to provide customers with products and services built upon its founding principles:
* A total commitment to quality
* Effective service provided to all customers, regardless of size
* A partnership approach - with products designed hand in hand with our customers to ensure they meet exact specifications
Custom Transformers offer a range of transformers designed to your specification using the most up-to-date designs, materials, and manufacturing techniques. Staff and directors remain as dedicated as ever to their founding principles, manufacturing over 20,000 electrical transformers and wound components per month.
The company's continual investment in new plant and processing equipment, alongside regular reviews of production techniques ensures that a competitive market position is maintained to the benefit of all of our customers. This has continued with the building of a new factory in Easton Grey, built and designed around the founding principles quality, service and partnership.
Since many transformer applications require custom solutions Custom Transformers has developed extensive experience in tailoring its products and services to meet specific customer requirements in many diverse areas - including alarm systems; electronic equipment; machine tools; telecommunications; control drives; oil, gas and water products; and many others. As transformer manufacturers customised transformers can be designed to suit your exact requirements. All products are RoHS Compliant.
Key Phrase:
Laminated Transformers
Key Phrase:
Ferrite Transformers
Key Phrase:
Bespoke Wound Parts
Key Phrase:
Mains Transformers
Key Phrase:
Coil Winding Service
Key Phrase:
Toroidal Transformers
Company catalogues - Custom Transformers Ltd
Company's Videos - Custom Transformers Ltd
General Information - Custom Transformers Ltd
Import area
Central/East Europe, Central Asia, Central America
Export area
Asia-Pacific, Central Asia, Middle East, Africa, Central/East Europe, West. Europe, North America, Central America, South America
Brands - Custom Transformers Ltd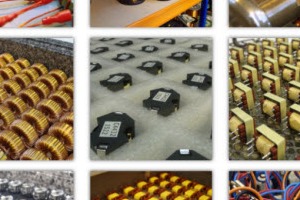 Custom Transformers (Producer)
Mr K. Baldwin
Managing Director
Ms. V. Easterling
Accounts
Location - Custom Transformers Ltd
Key figures - Custom Transformers Ltd
Activities - Custom Transformers Ltd
Producer
Distributor
Service provider
Main activities within the Kompass classification
Other classifications (for some countries)
SIC (GB 2007) : Manufacture of electric motors, generators and transformers (27110)
NACE Rev.2 (EU 2008) : Manufacture of electric motors, generators and transformers (2711)
ISIC 4 (WORLD) : Manufacture of electric motors, generators, transformers and electricity distribution and control apparatus (2710)
Secondary activities within the Kompass classification