Contact - CEPI SpA
Via Giovanni Ansaldo 15
47122 Forlì (FC)
Italy
Send a message - CEPI SpA
Legal information - CEPI SpA
| | |
| --- | --- |
| Nature | Head Office - Factory - Sales Office |
| Year established | 1985 |
| Legal form | SOCIETA' PER AZIONI |
| Describe your Company and attract Business opportunities (ATE07) | Fabbricazione di macchine per l'industria alimentare, delle bevande e del tabacco (2893) |
| Corporate capital | 1,000,000 EUR |
| CF (Codice Fiscale) | 01746760402 |
| Registration No. | FO 213444 |
| VAT no | IT01746760402 |
| No employees | 129 Employees |
| Kompass ID? | IT0159181 |
| Kompass member for | + 7 years |
| Membership | Booster International |
Presentation - CEPI SpA
Direct manufacturer of fully automated bulk-handling systems for the food and chemical industries, since 1985.
CEPI designs, manufactures and installs turnkey systems for the storing, conveying and dosing of powdered and liquid raw materials, as well as fully integrated automation and technologies to complete all production processes. With a focus on customization and research, we offer unparalleled technological range, including:
All our stations are hygienic, easy-to-clean and designed to prevent cross contamination. Our equipment is compliant with ATEX directive 2014/34/UE and Machinery Directive 2006/42/CE as well as all international legislation for food contact materials. Stainless steel is employed in all machinery and piping. We provide multiple in-house manufactured ATEX conform systems to prevent and contain explosions, flames and contaminations, as well as multiple filters and other air treatement solutions.
Our installations are designed to minimize material and energy consumption, material consumption and waste with an individual analysis of energetic impact.  
CEPI's vision has centered research, customization and flexibility since our beginnings. Our mission goes beyond assembling food machinery: we build turn-key installations that manage the production line from storage to dosing, developing specialized solutions to match diverse and ever-changing needs across the planet. CEPI brings to the table a global knowledge of materials, environments, and markets as well as the continued research that goes into developing around 300 unique systems every year. With vaste food technology expertise, all our technologies are developed factoring the preservation of flavor and ingredient properties, with automation ensuring repeatability and precision of the recipe.
We believe in build lasting relationships for lasting projects, through an ongoing conversation which concerns all their aspects: from process and product analysis with hygiene and safety management and food technology support, to engineering and control, manufacture, commissioning and service. All these stages are managed internally and with continuity through all operations and all-encompassing support, we can give each project the care it deserves.
Company catalogues - CEPI SpA

Product Catalog (English)
36 pages

Company Profile (English)
10 pages

Globosilo brochure: outdoor silo in stainless steel (English)
5 pages

Silbox brochure - indoor silo in stainless or aluminium steel (English)
5 pages

Fermentation systems brochure (English)
9 pages

Bread and biscuit rework systems brochure (English)
7 pages

Integrated automation brochure: operatore panels, weighing in real time and process control software (English)
10 pages

Dump station brochure (English)
6 pages

Big Bag Dump Station brochure (English)
5 pages

Sugar Mill brochure (English)
5 pages

Flour Cooling System brochure (English)
5 pages
Company's Videos - CEPI SpA
General Information - CEPI SpA
Certifications
| | |
| --- | --- |
| | European Directive ATEX 2014/34/EU: Explosion isolation systems |
| | Occupational health and safety management certificate |
| | European Directive ATEX 2014/34/UE: Non-electrical equipment for explosive atmospheres |
| | Conformity of factory production control for structural metallic products |
| | European Directive ATEX 2014/34/EU: Non-electrical equipment intended for use in explosive atmospheres – Type of non-electrical protection for constructional safety "c", for control of ignition sources "b", for immersion in liquid "k" |
Brands - CEPI SpA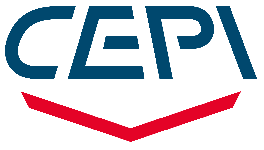 CEPI (Producer)
Dr. Giancarlo Riccardi
Technical Director/Manager (Presidente)
Dr. Luca Ceccarelli
R & D Director/Manager (Membro del Consiglio di Amministrazione)
Dr. Sandra Ceccarelli
Admin/Finance Director/Manager (Vice Presidente)
Dr. Igor Riccardi
Commercial Director/Manager (Membro del Consiglio di Amministrazione)
Dr. Emiliano Leonardi
Information Systems Director/Manager
Dr. Marco Ricci
Manufacturing Director/Manager
Dr. Mattia Riccardi
Logistics Director/Manager (Membro del Consiglio di Amministrazione)
News - CEPI SpA
Other
Sourdough tanks: for healthier and more aromatic products with an optimized process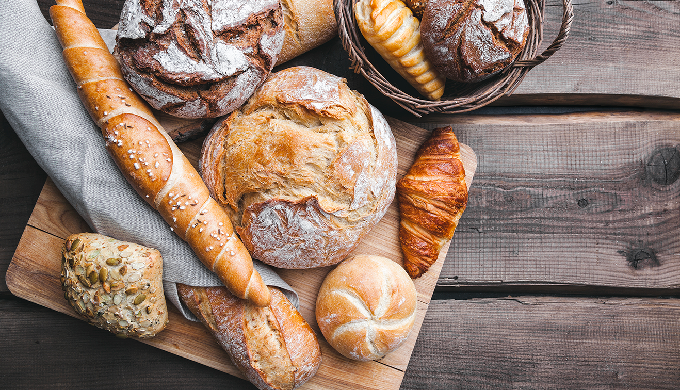 Date: 25 March 2021 10:46
End: 25 March 2021 22:46
Contact details cepi@cepisilos.com
What is sourdough? Why is it so good? Rye, wheat and multigrain breads but also pizza, focacce, brioches and crackers: in the last two decades, the defining factor in bakery manufacture has been the rediscovery of sourdough fermentation. CEPI offers technologies that allow full control of the process, standardize and optimize production and enhance the raw material properties.
Participate in an event
CEPI at iba.CONNECTING EXPERTS 2021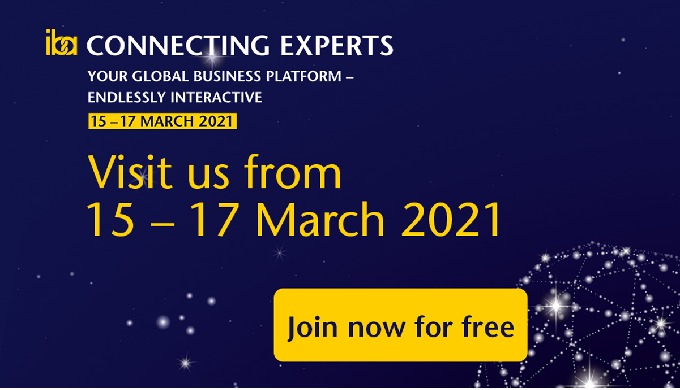 Date: 15 March 2021 07:30
End: 17 March 2021 16:30
With postponed live events and restricted travel, we seek new ways to keep the communication going and launch new projects together.
CEPI will be presenting our innovations in bulk-handling at
iba.CONNECTING EXPERTS
, with a virtual booth highlighting our fermentation technologies and the 3 in 1 station, a solution that weighs and filters the ingredients and is equipped with vertical blender for the production of premix. Join us to get in touch with the crew and brainstorm your project!
Participation is free of charge, can be planned at short notice and is possible from anywhere, around the clock.
Register today
, and
connect to our booth starting from March 15
.
Activities - CEPI SpA
Producer
Distributor
Service provider
Main activities within the Kompass classification
Other classifications (for some countries)
ATECO (IT 2007) : Fabbricazione di macchine per l'industria alimentare, delle bevande e del tabacco (2893)
NACE Rev.2 (EU 2008) : Manufacture of machinery for food, beverage and tobacco processing (2893)
ISIC 4 (WORLD) : Manufacture of machinery for food, beverage and tobacco processing (2825)
Secondary activities within the Kompass classification