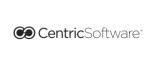 Centric Software UK
Contact - Centric Software UK
33 Cavendish Square
London W1G 0PW
United Kingdom
Send a message - Centric Software UK
Legal information - Centric Software UK
| | |
| --- | --- |
| Year established | |
| Describe your Company and attract Business opportunities | |
| Registration no | 03164162 |
| No employees | 10-19 Employees |
| Kompass ID? | GB99136761 |
| Kompass member for | New |
| Membership | Booster |
Presentation - Centric Software UK
Centric Software is the leading PLM solution for fashion, retail, footwear, luxury, outdoor and consumer goods companies.
From its headquarters in Silicon Valley, Centric Software provides a Digital Transformation Platform for the most prestigious names in fashion, retail, footwear, luxury, outdoor and consumer goods. Centric's flagship Product Lifecycle Management (PLM) platform, Centric 8, delivers enterprise-class merchandise planning, product development, sourcing, quality and collection management functionality tailored for fast-moving consumer industries. Centric SMB provides innovative PLM technology and key industry learnings for emerging brands. Centric Visual Innovation Platform (VIP) offers a fully visual, transformative experience via large touch-screens and mobile devices, revolutionizing group decision making and creative collaboration while dramatically condensing time to market and product innovation. Centric Software is majority-owned by Dassault Systèmes (Euronext Paris: #13065, DSY.PA), the world leader in 3D design software, 3D Digital Mock Up and PLM solutions.
Centric Software has received multiple industry awards and recognition, including being named by Red Herring to its Top 100 Global list in 2013, 2015 and 2016. Centric also received various excellence awards from Frost & Sullivan in 2012, 2016 and 2018.
To learn more visit
www.centricsoftware.com
Keyword phrase:
Centric PLM
Keyword phrase:
Centric Digital Boards
Keyword phrase:
Centric Mobile Apps
Keyword phrase:
Centric SMB
Keyword phrase:
Product Lifecycle Management
Keyword phrase:
PLM
Keyword phrase:
Cloud Native Solutions
Keyword phrase:
Retail software
1

product - Centric Software UK
Company's Videos - Centric Software UK
General Information - Centric Software UK
Emmanuel Acossi
EMEA Operation marketing Officer
Location - Centric Software UK
Activities - Centric Software UK
Producer
Distributor
Service provider