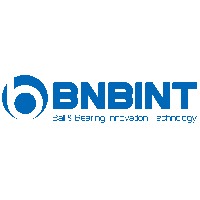 BNBINT CO., LTD.
BNB Provides total solution for balls, bearing and related parts
Contact - BNBINT CO., LTD.
RM1015~1016, 122, Jomaru-ro 385beon-gil, Bucheon-si
Gyeonggi-do 14556
South Korea
Legal information - BNBINT CO., LTD.
| | |
| --- | --- |
| Nature | Headquarters |
| Year established | 2010 |
| Activity | |
| Corporate capital | 88,000 USD |
| Co.Registration No | 113-86-39765 |
| No employees | 10-19 Employees |
| Kompass ID? | KR123931 |
| Kompass member for | + 1 years |
Presentation - BNBINT CO., LTD.
Steel ball, Stainless Steel ball, Plastic ball, Ceramic ball, Grinding ball, Tungsten ball, Needle roller pin, Ceramic bearing, Plastic bearing, Hybrid bearing, Bearing related parts, Ball Plunger, Standard ball plunger, Non standard ball plunger, Ball retainer, Roller, Idle roller, Custom solution
BNB started as "Seoul Trade" in 1985 to trade and distributing balls, bearings and related parts. For the past 3 decades, BNB has continued to grow based on the trust and support from the customers.
Manufacturing business has been extended in 2010 and the company changed into BNB I&T Co. Based on the spirit of passion and challenge, R&D efforts for balls, bearings and items mostly imported including ball transfers, ball plungers, special material bearings, display and semiconductor equipments/parts led to success of localization. BNB further seeks best quality, competitive power to introduce the products in the global markets.
Also using local corporate in China and the global network to apply advantages of each country, BNB strives to produce products that the world needs by realizing excellent quality and cost-saving.
As a young company with spirit and passion and a happy company where all employees can make their dreams come true, BNB always cares and seeks to improve. We will do our best to become a company that you need. We hope that you keep encouraging and supporting us.
Thank you.
#Catalogue :
http://www.kompass.kr/img/catalogue/20201027052101_ct.pdf
General Information - BNBINT CO., LTD.
Certifications
| | |
| --- | --- |
| Type: | ISO9001 |
| Type: | ISO14001 |
| Type: | FTA |
| Type: | Authentication of Merit |
Import area
Asia-Pacific
China
Export area
Asia-Pacific
China
Brands - BNBINT CO., LTD.
Ms. SONGHUA REN
Assistant Manager
Mr. YONGSOO KIM
CEO - Chief Executive Officer
Other Companies recomended by Kompass:
Buy your prospection list
Purchase a Company list with the executives and contact details
Key figures - BNBINT CO., LTD.
Activities - BNBINT CO., LTD.
Producer
Distributor
Service provider
Main activities within the Kompass classification
Secondary activities within the Kompass classification