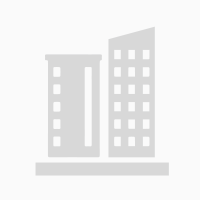 Majestic Transformer Co.
245 Rossmore Road Parkstone
BH12 2HQ Poole
United Kingdom
Detailed company information
Majestic Transformer Co. - - Company Summary
Majestic Transformer Company was established in 1942 as a rewinding house for various radio transformers & chokes. Over a period of time the service was expanded to manufacture new 'service replacement' parts & then into custom built components to specification. Today all our business is in the design & manufacture of new components. We hold extensive stocks of our base materials to enable us to respond quickly to your requirements. Dispatch can usually be made from 7 days after receipt of your order. Design & manufacture of air cooled transformers, chokes & associated power supplies up to 125kVA. All units are custom built, transformers can be auto wound or isolating & can be used for audio, lighting, rectifier, single phase, three phase, etc. Please quote Kompass when you call.

Key phrase: Auto transformers

Key phrase: Custom built transformers

Key phrase: Single phase transformers

Key phrase: Three phrase transformers

Key phrase: Electrical transformers

Key phrase: Power supplies to customer specification

General Information
Year established

1942

Type of company

Headquarters

VAT

GB 423 7188 51

Fax

+44 1202 733793

Website
Products
Employees
On site

0

Company

0 Employees

Group

0
Executives
Kevin Arnold

General Manager
Majestic Transformer Co. > Main activities
Producer
Distributor
Service provider
Majestic Transformer Co. > Secondary activities
Do you manage a company?
Register your company on Kompass for free to enhance your online presence. Contact potential prospects to help develop and build your business.
Register your company for free